A quick Q&A with Claire of Black Finn Weddings
Melbourne based wedding planners Black Finn are known for their modern and minimalistic approach to weddings. Claire Bucklow is the founder of Black Finn and took a second out of her busy wedding planning schedule to give Mr Theodore an exclusive look into the world of a Black Finn wedding.
-
Who is Black Finn?
Love is a big deal. I'm a big believer in this.
Black Finn was born from my obsession with love, and this obsession has led to my entire working life being dedicated to all things weddings. I also have a slight obsession with wearing all shades of black, hence the name Black Finn.
The company focuses on the client first and foremost as we know that it's not about us, it's about you. We are always striving for a less is more approach and proving to clients that planning, spreadsheets and budgets can be fun – which is really what organising a wedding is all about!
What services do you offer?
Black Finn specialises in 'Full Wedding Planning' where we work with brides and grooms every step of the way to create an unforgettable day that perfectly captures their vision. We also offer 'On Day Coordination' and 'On Day Styling' for those brides and grooms who want someone else to take the reins just before their wedding and leave them free to enjoy their special day knowing that every last detail will be taken care of! Just like our weddings, our wedding packages are not necessarily one size fits all, so we are very flexible by customising our packages to fit your budget and unique requirements.
What is your unique take on weddings?
Black Finn weddings showcase modern minimalism and prove the adage that less is more. They are irresistibly timeless and sophisticated in their simplicity which allows the key aspects of the day to shine.
What is one thing of absolute importance that you suggest all couples consider when planning their wedding?
I always encourage clients to be unapologetically true to themselves. From your vows to the styling you, want your guests to see the two of you rather than just dribs and drabs of a Pinterest board. Diehard traditions and rules are becoming a thing of the past so only keep the ones that feel right for you.
In your eyes, what is the definition of a perfect wedding?
One that is timeless, sophisticated, intimate and filled with love.
And finally, your word of advice on wedding planning...
Take the time to stop and enjoy your special day! Look around at all of your loved ones in one place and bask in what you have created. Take a moment to sneak off with your partner at some point – this is all about you and your relationship and you will look back and treasure this moment of connection.
Also, listen to your photographer and let them steal you away for those sunset shots. You won't regret it!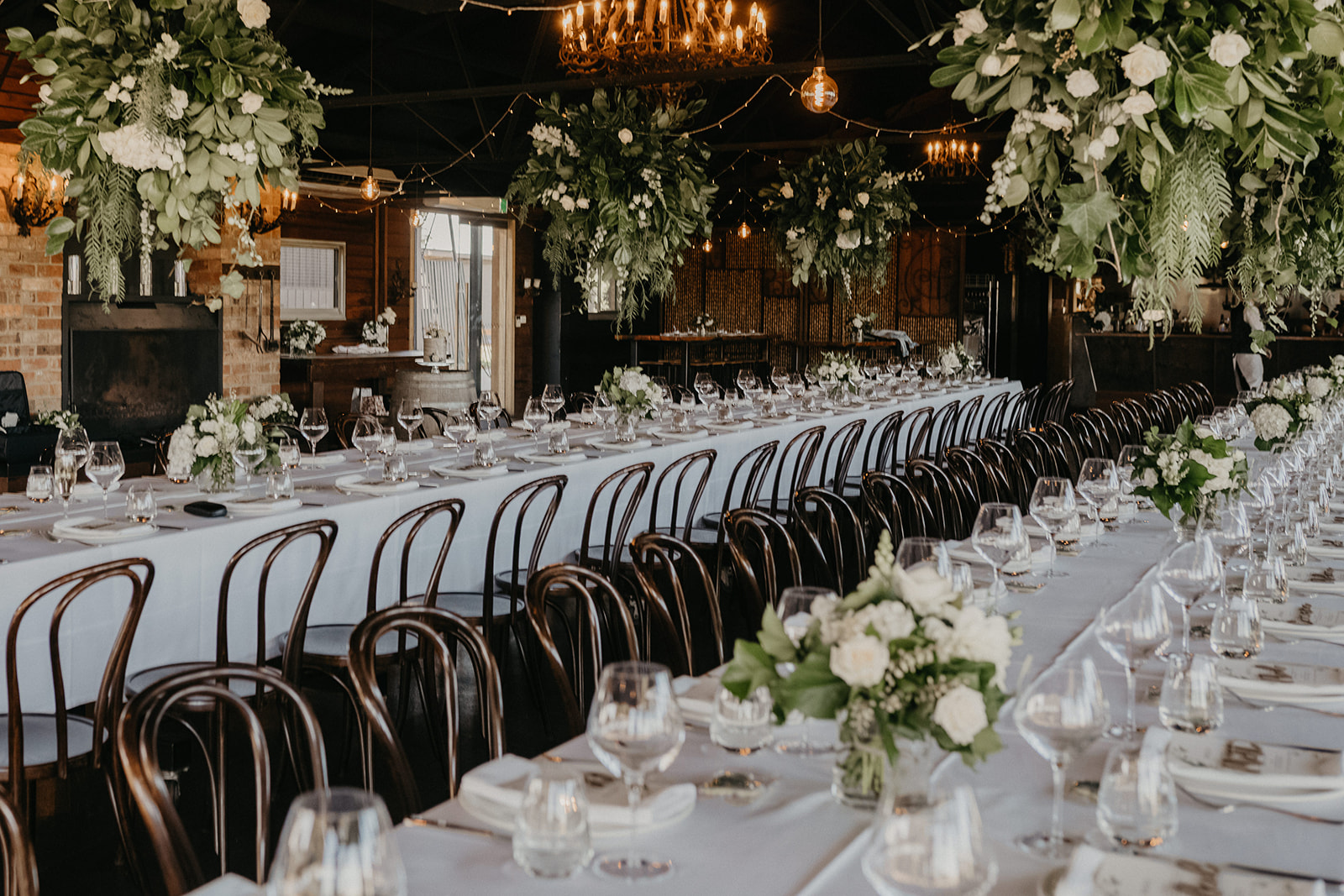 For more information on how Claire and her team can help you, click the link below.