Doug & Leo: It was Lady Gaga and the touch of Cupids Arrow that brought these two souls together
It was an astonishingly chic and stylish urban wedding for Doug and Leo who married in their home city of Perth, W.A. With a monochrome colour palette and a clear ambition, Doug and Leo set out to do things their way, straying from common traditions and creating a wedding that was uniquely just them.
Location Perth, W.A | Photographer Flossy
-
How and when did you meet? Leo and I met back in 2009 at The Court. Timing wasn't perfect as I (Doug) wasn't entirely out of the closet to my family, but when cupids arrow struck to a Lady Gaga song, I knew that we would spend the rest of our lives together and one day be husbands!
Give us a little insight into your journey of acceptance... Both of us are lucky enough to have very supportive family and friends! We understand that this isn't always the case for LGBTQIA people, so we consider ourselves very blessed.
Tell us about the proposal... Leo proposed to me back in 2013 at home in our apartment in the middle of renovations. It was our anniversary, so Leo handed me a photo book with all of our memories in it and the last page it said, "Will you Marry me". We then spent the next couple of days in WA's Southwest in a cute bed and breakfast and drank gorgeous WA wines to celebrate.
When did you get married? July 28th 2018.
Doug and Leo's story continues below >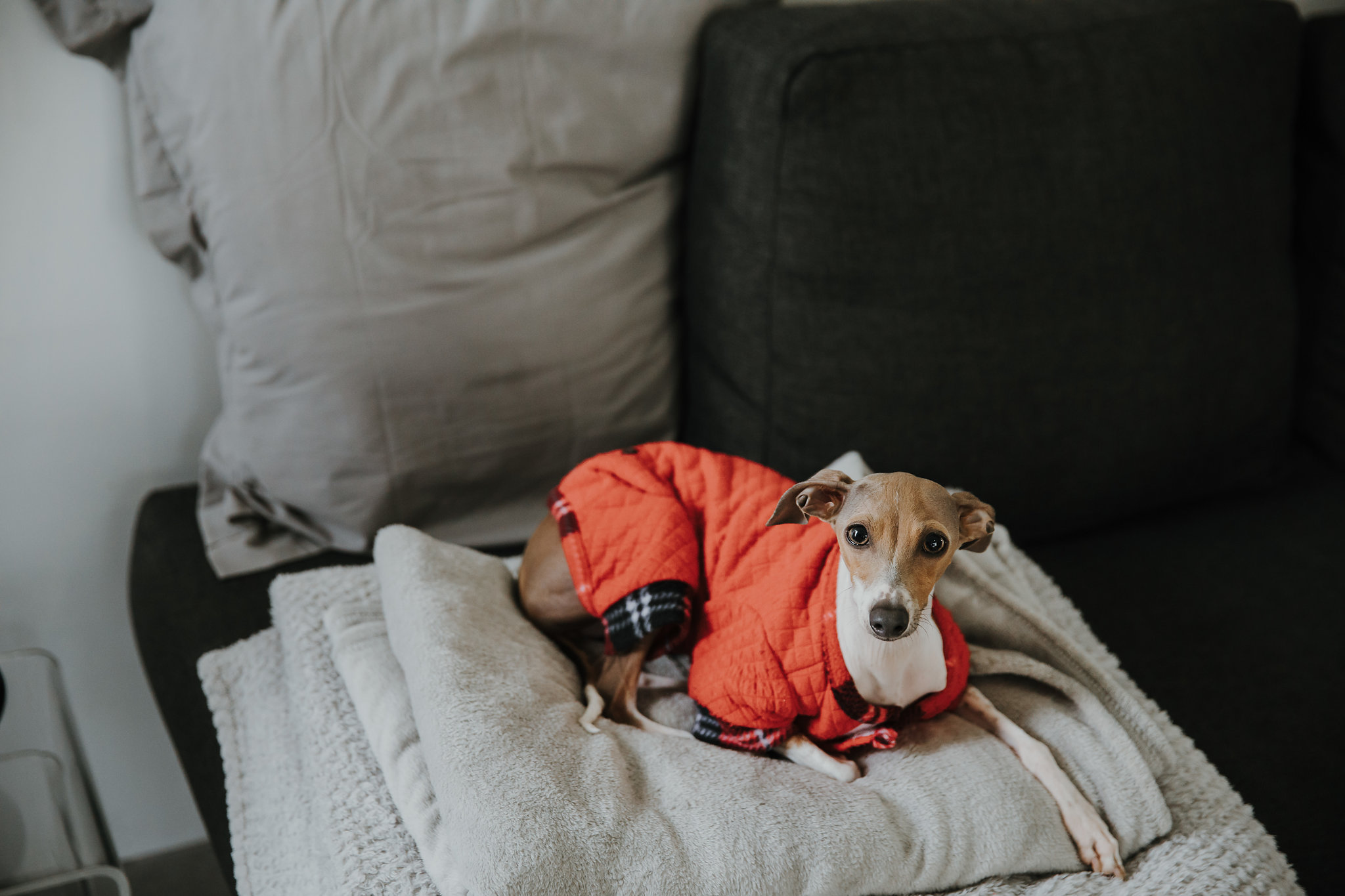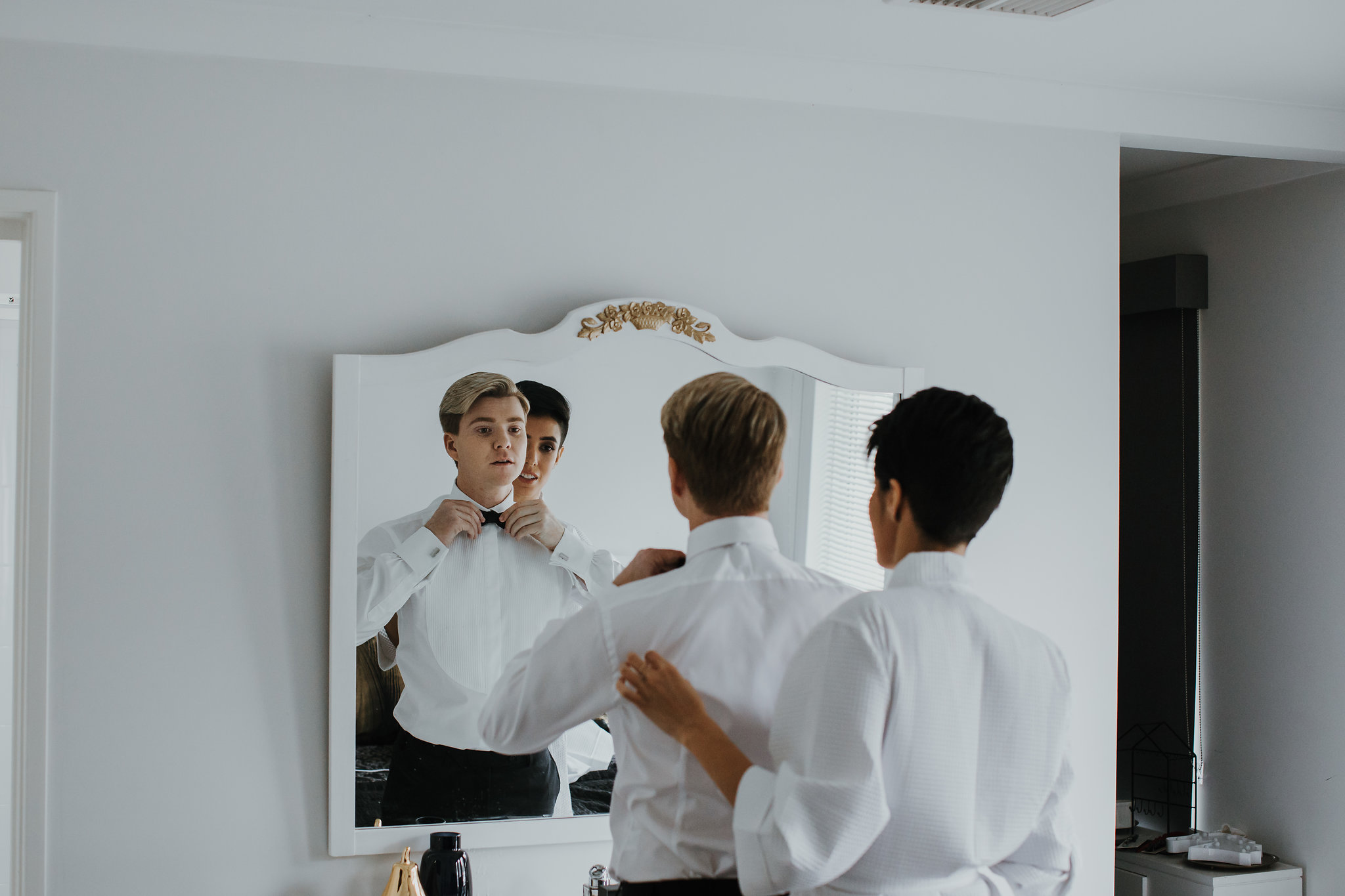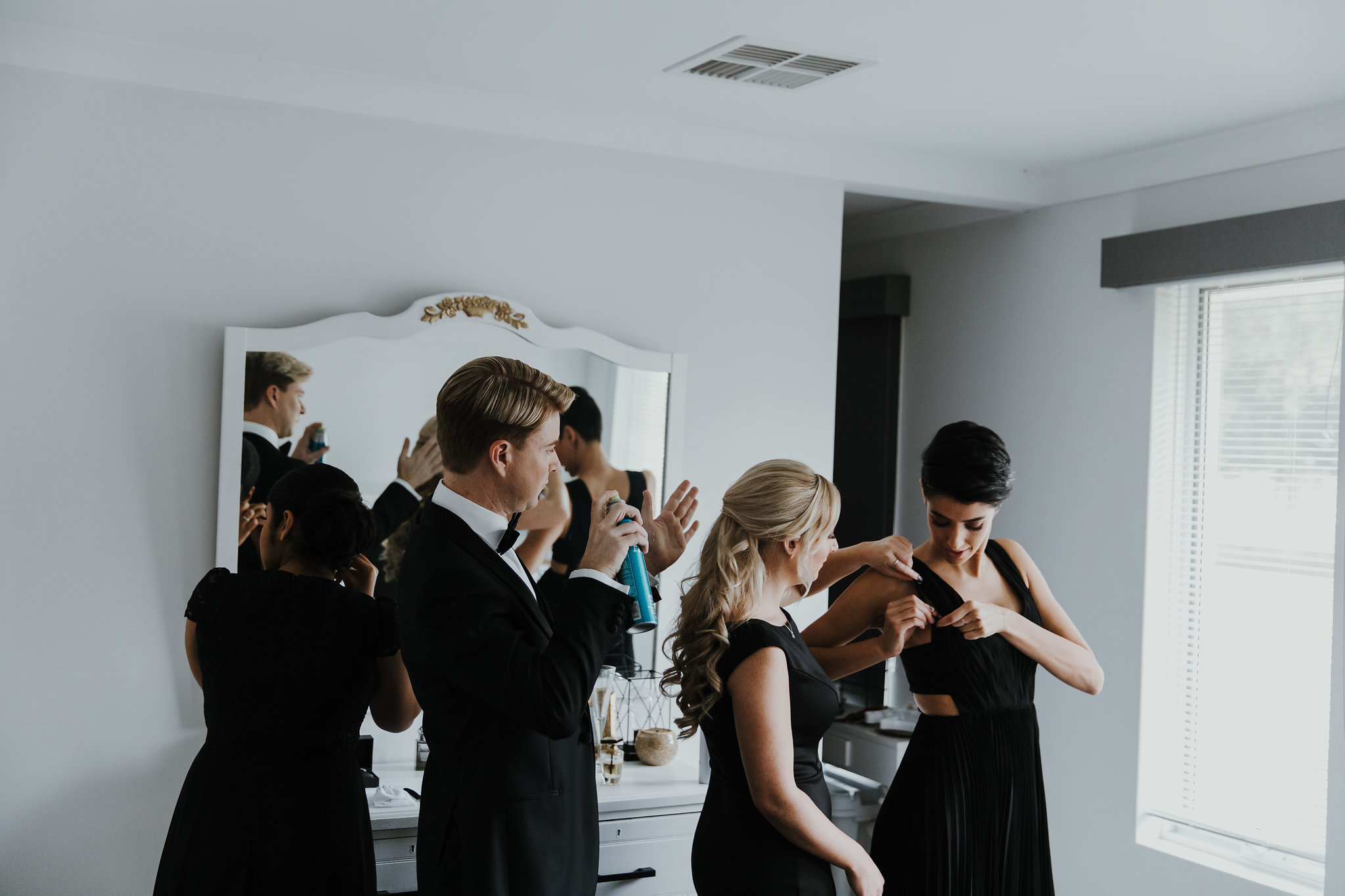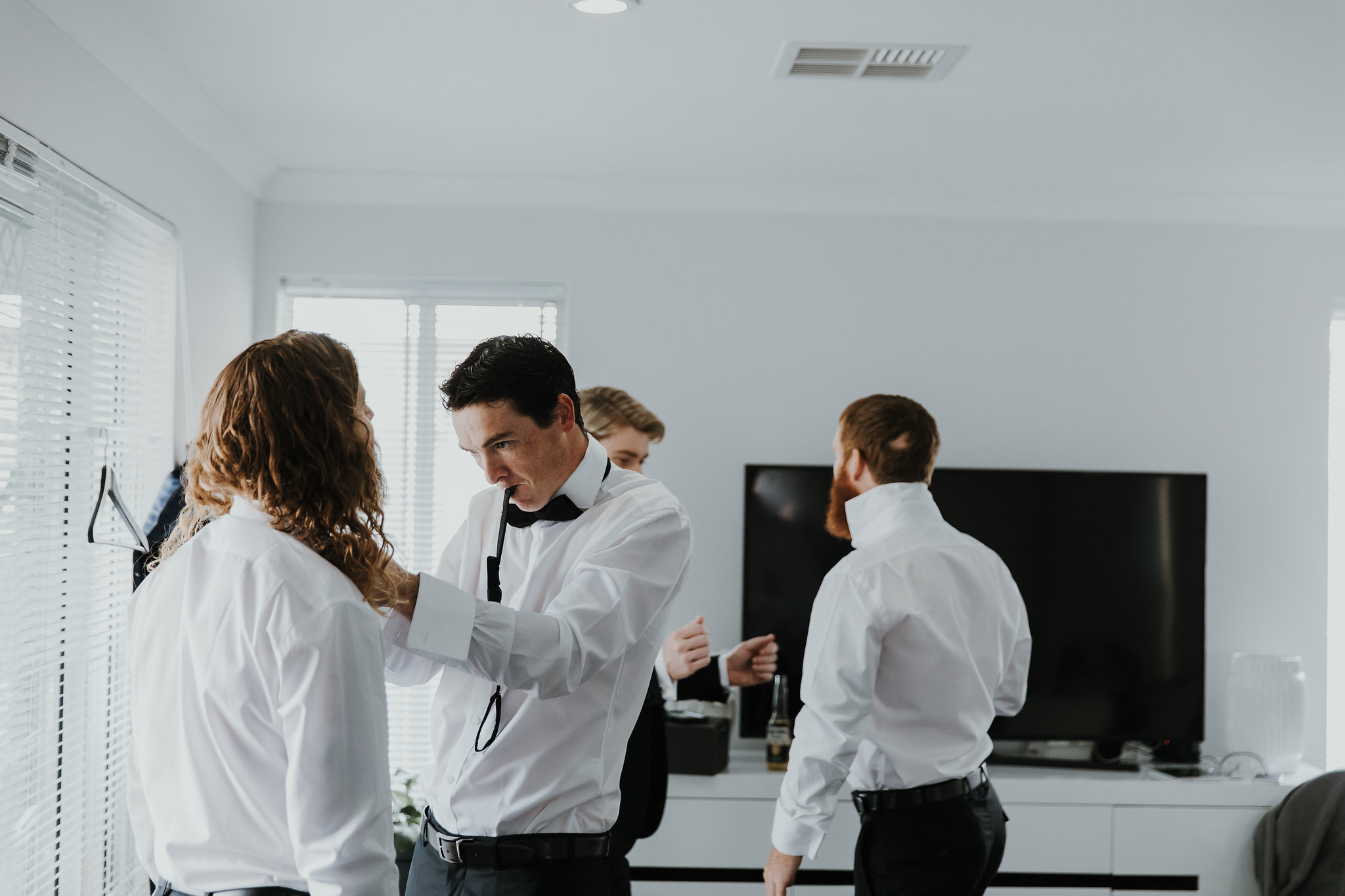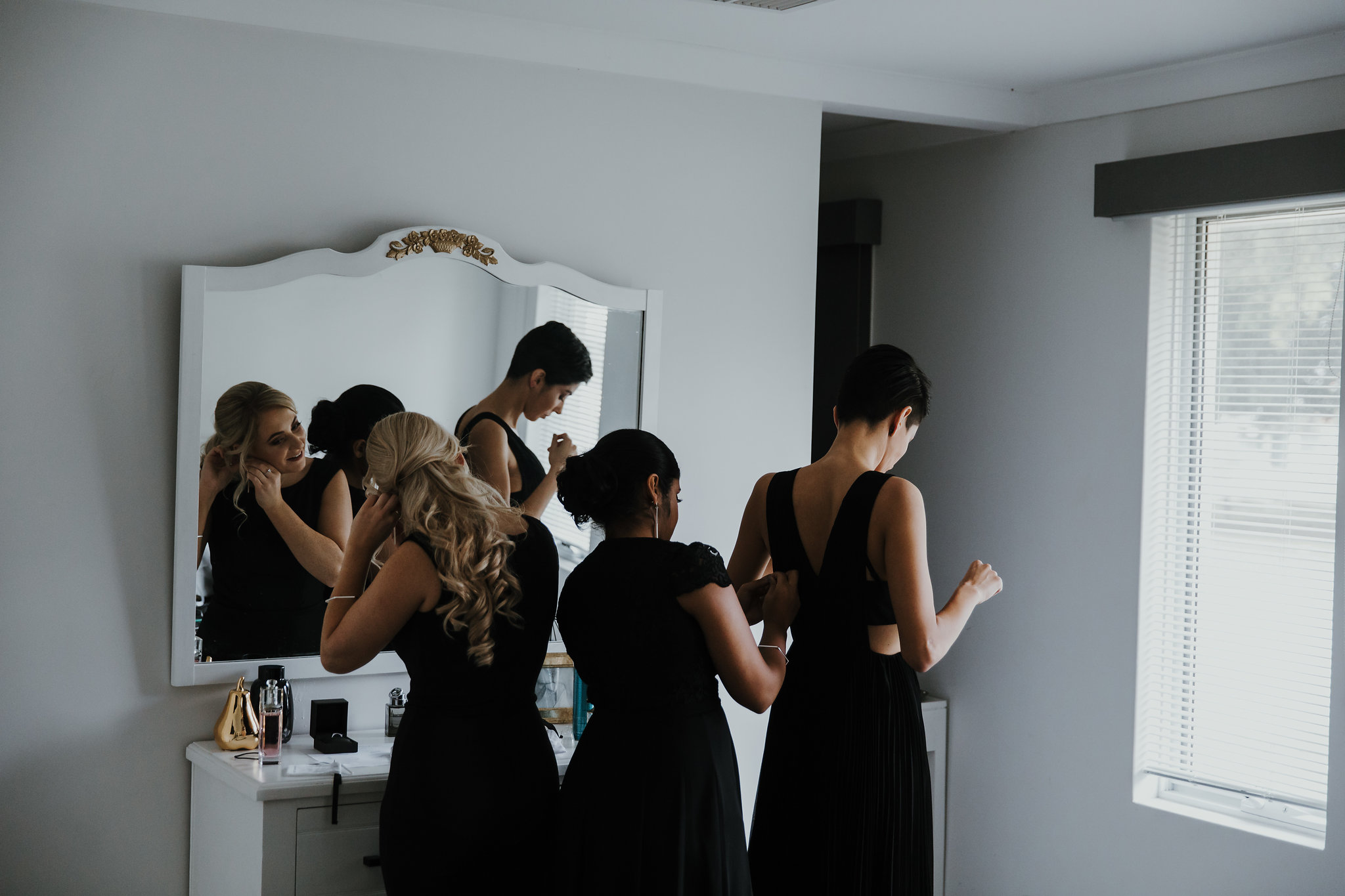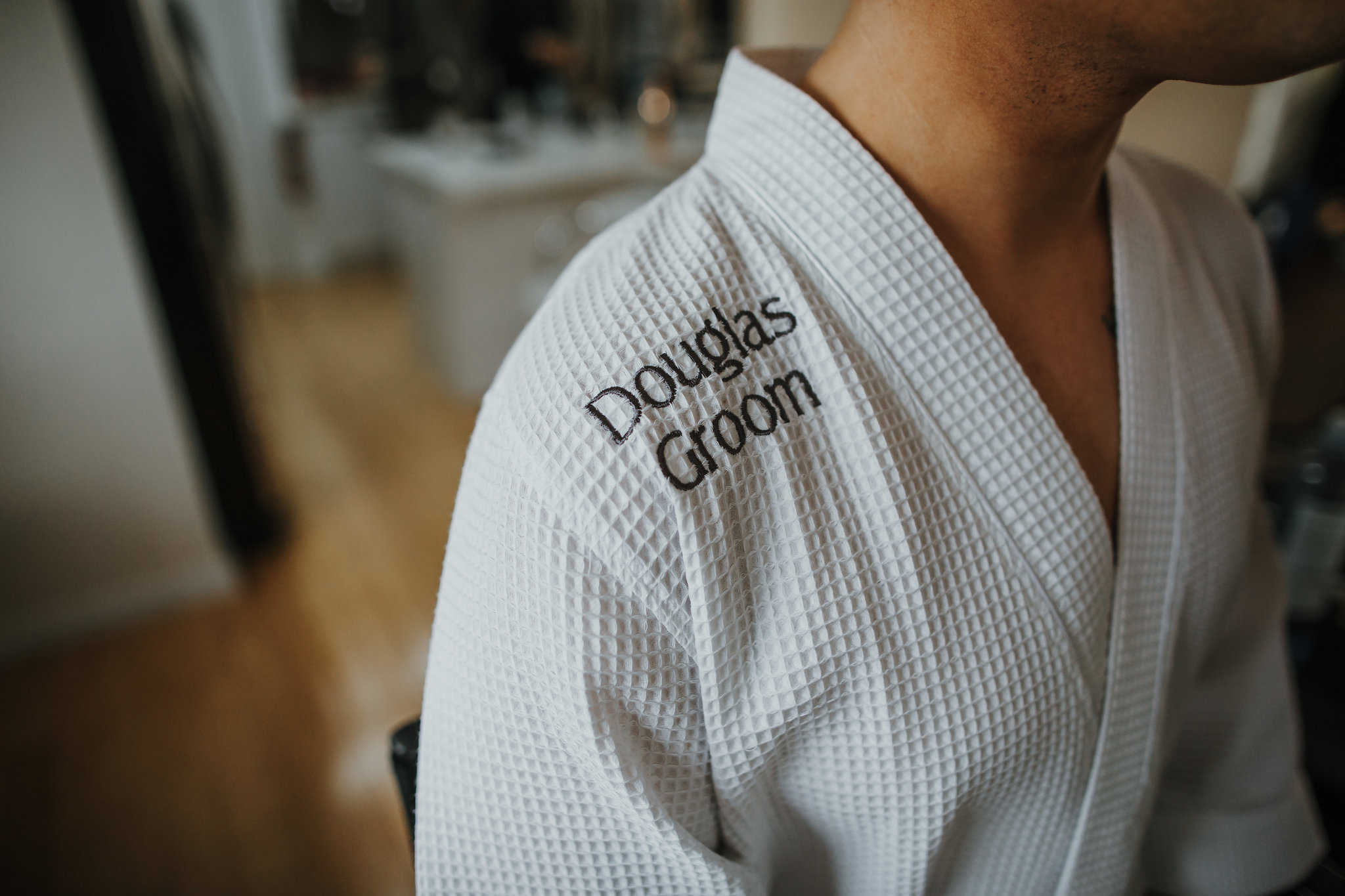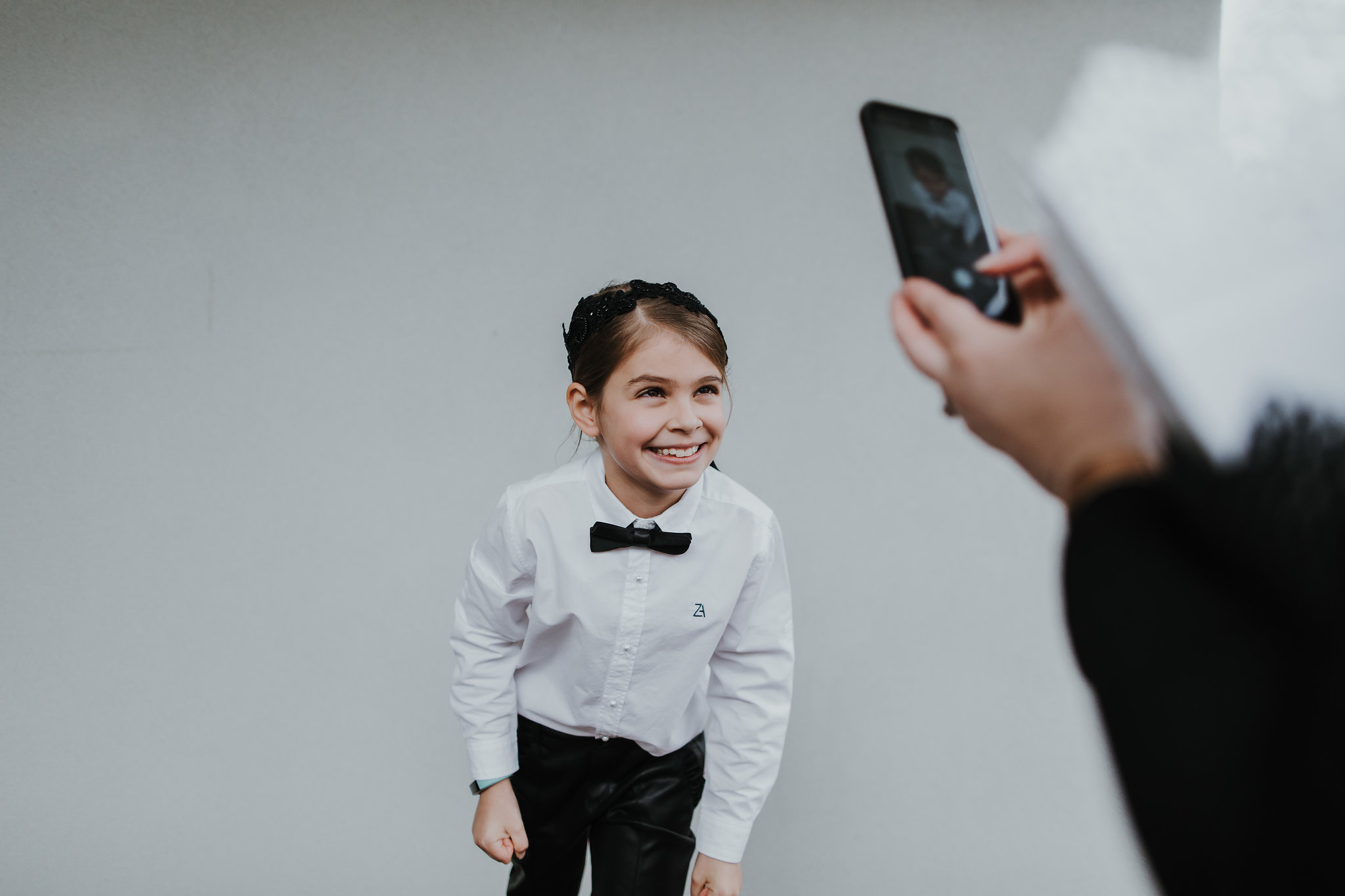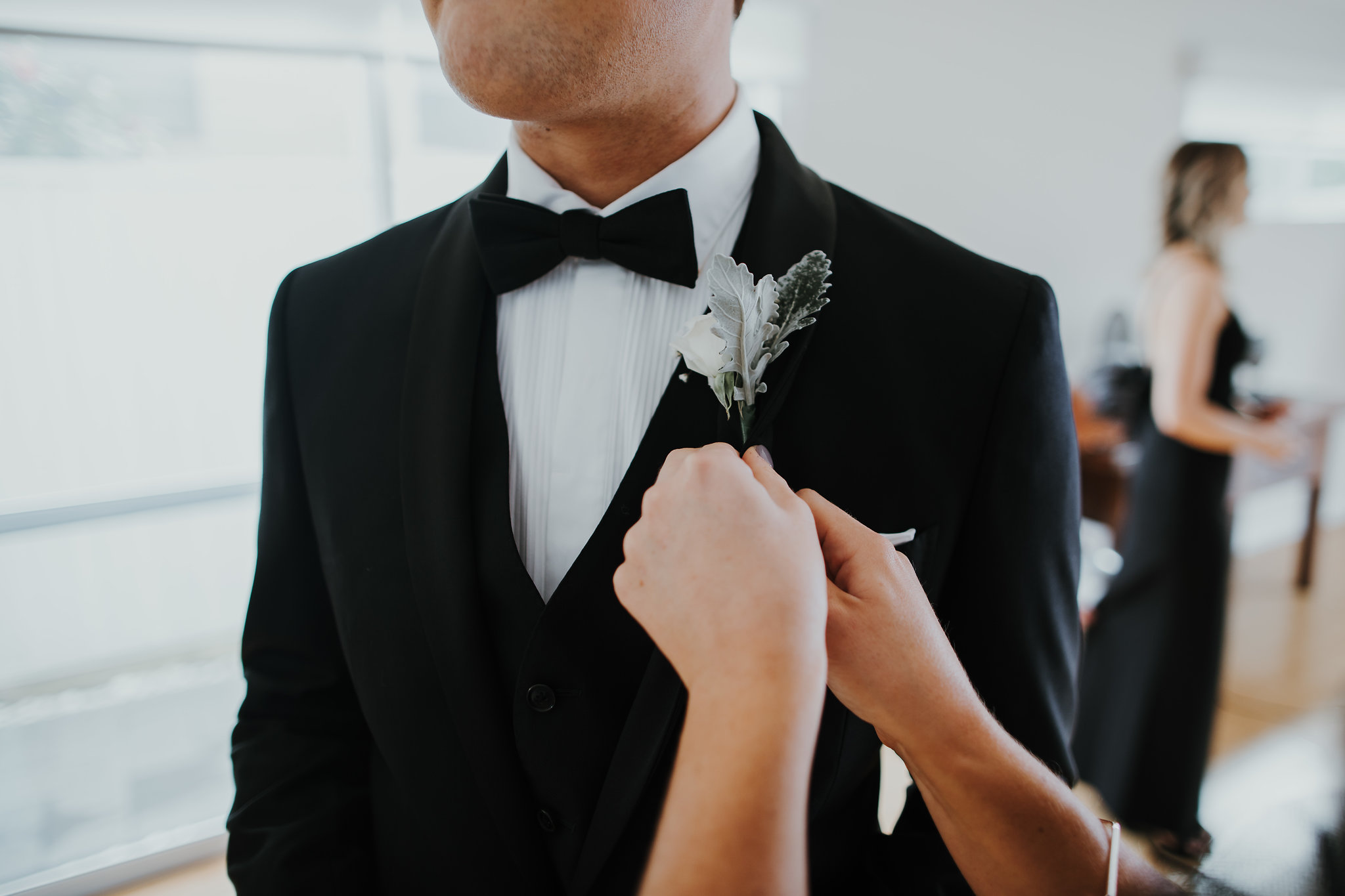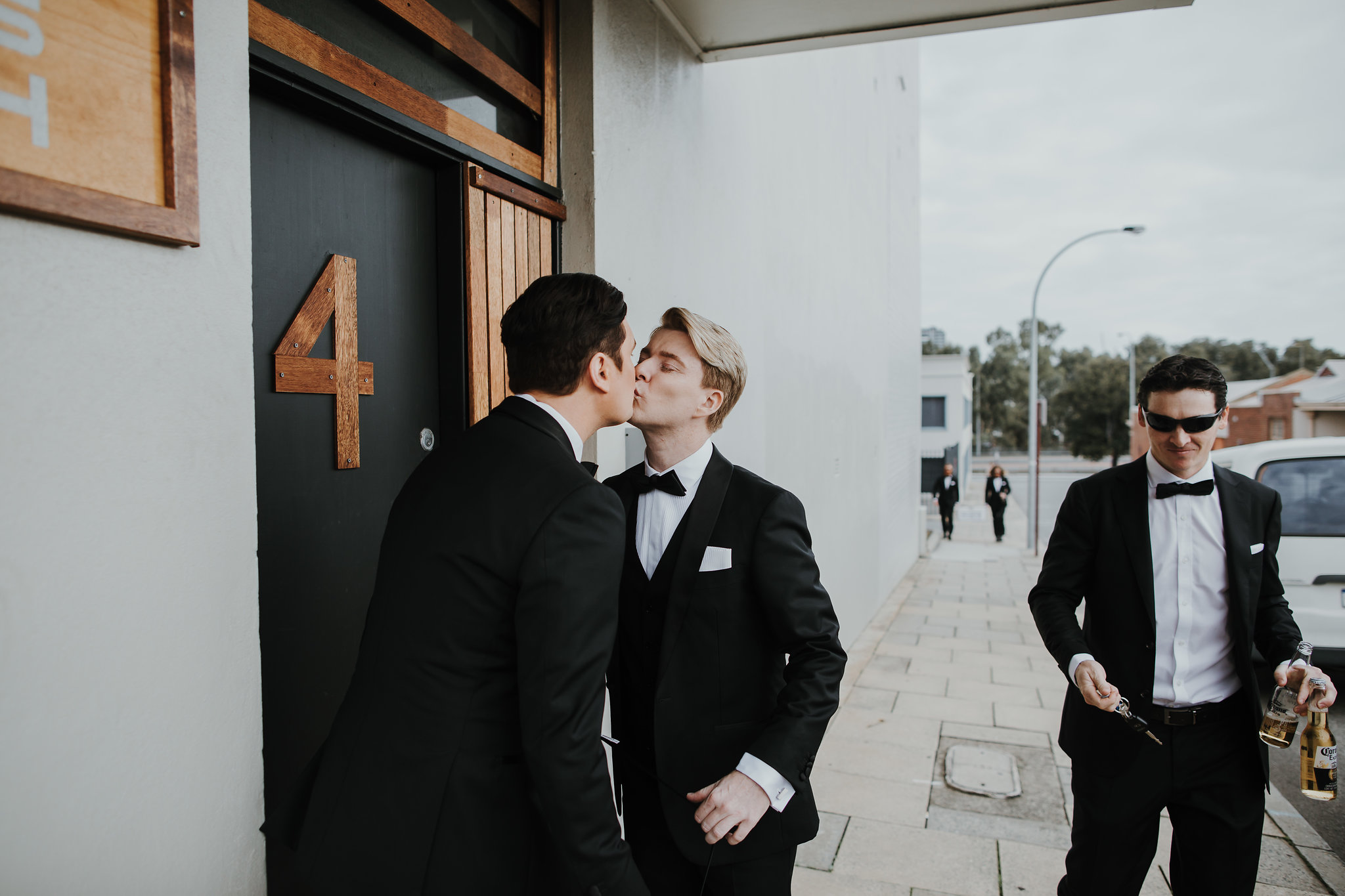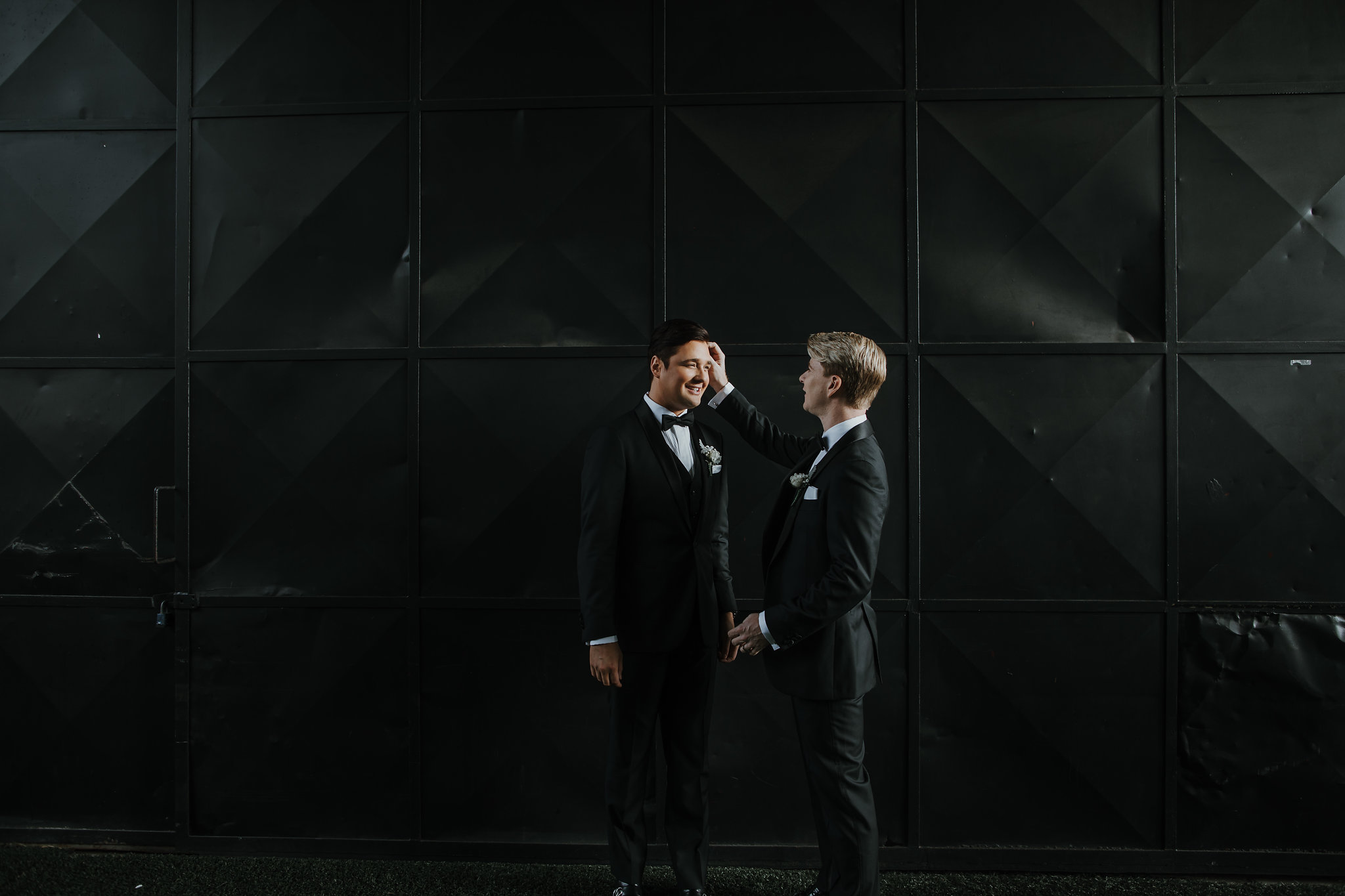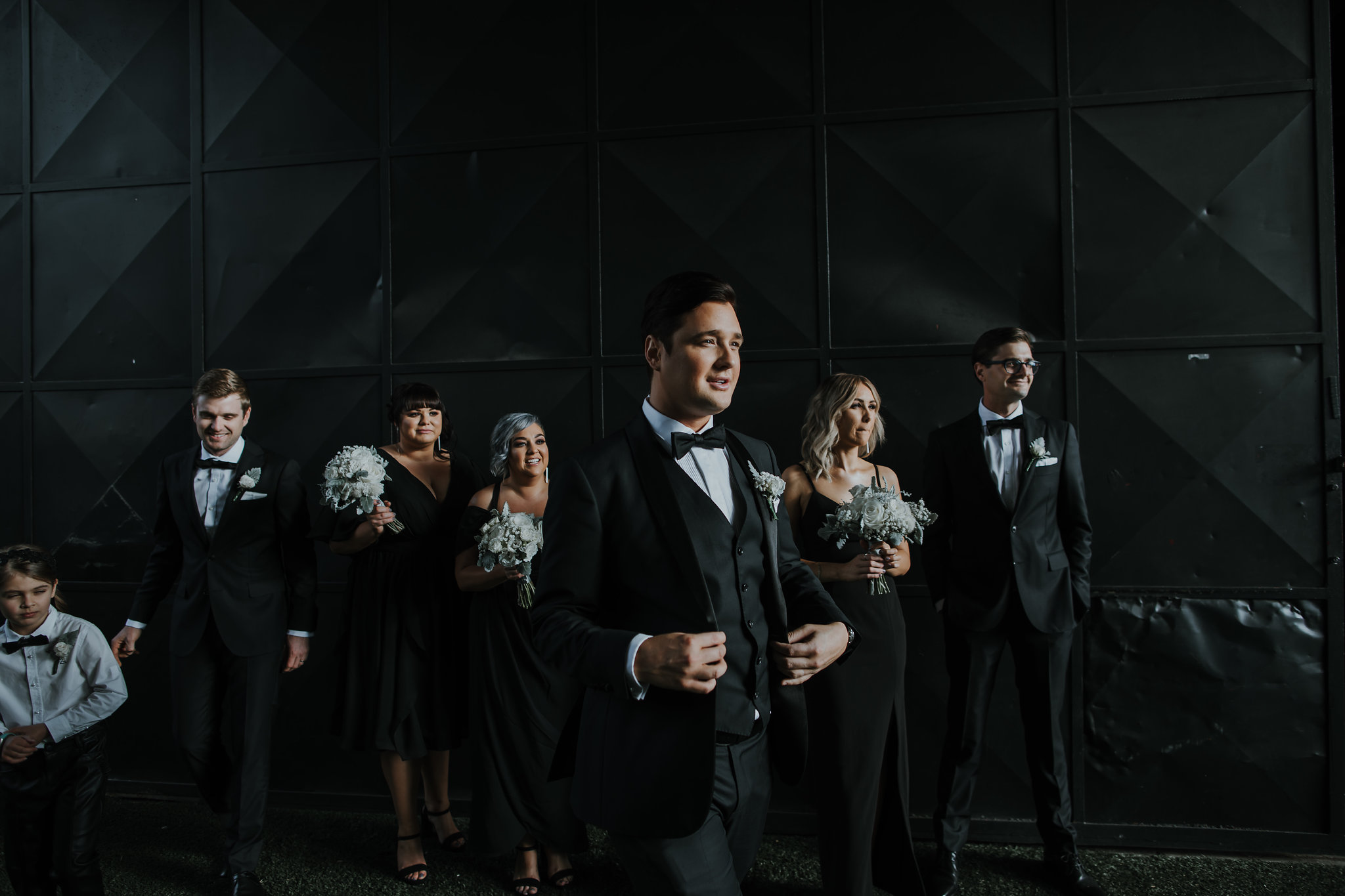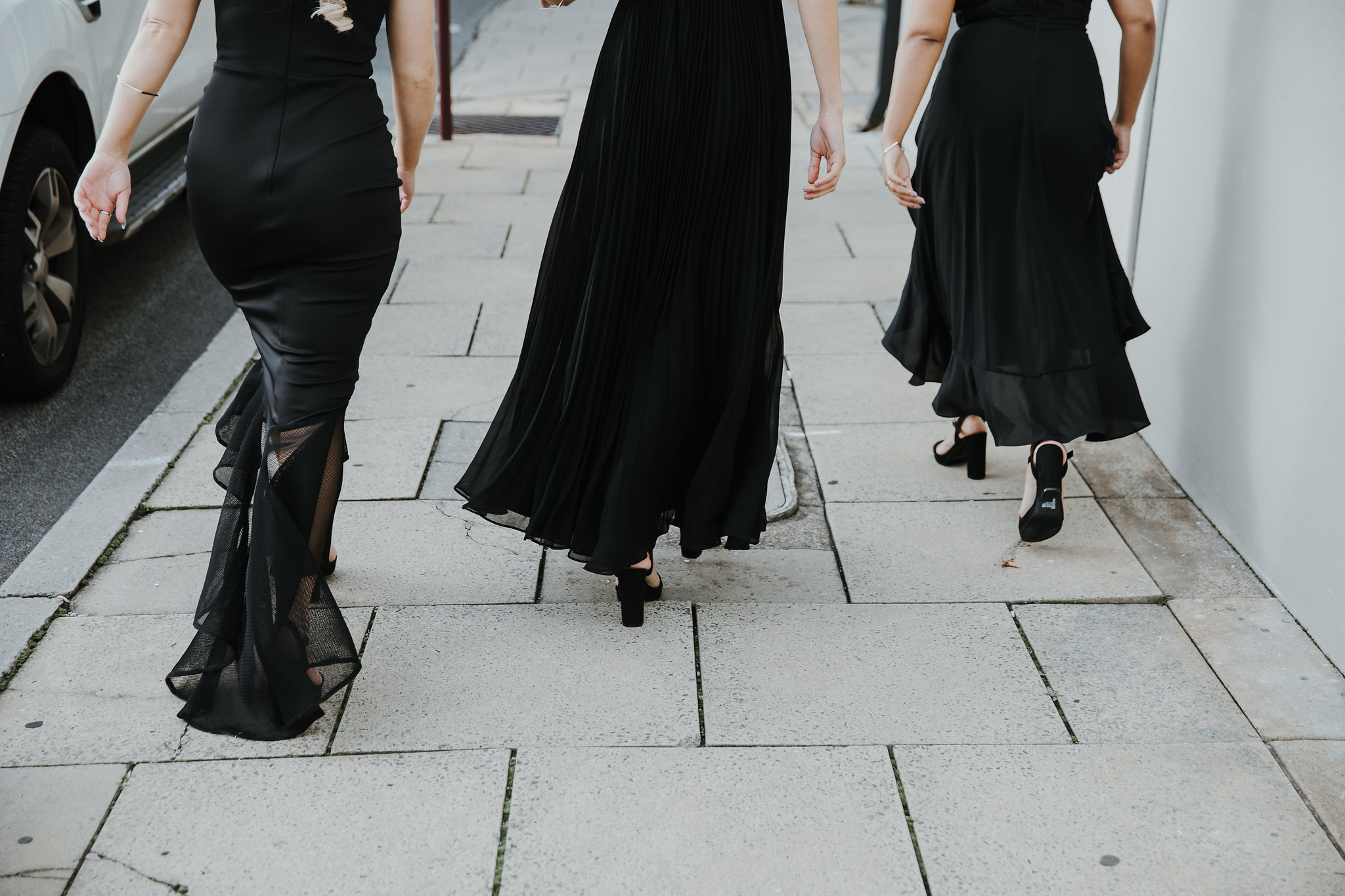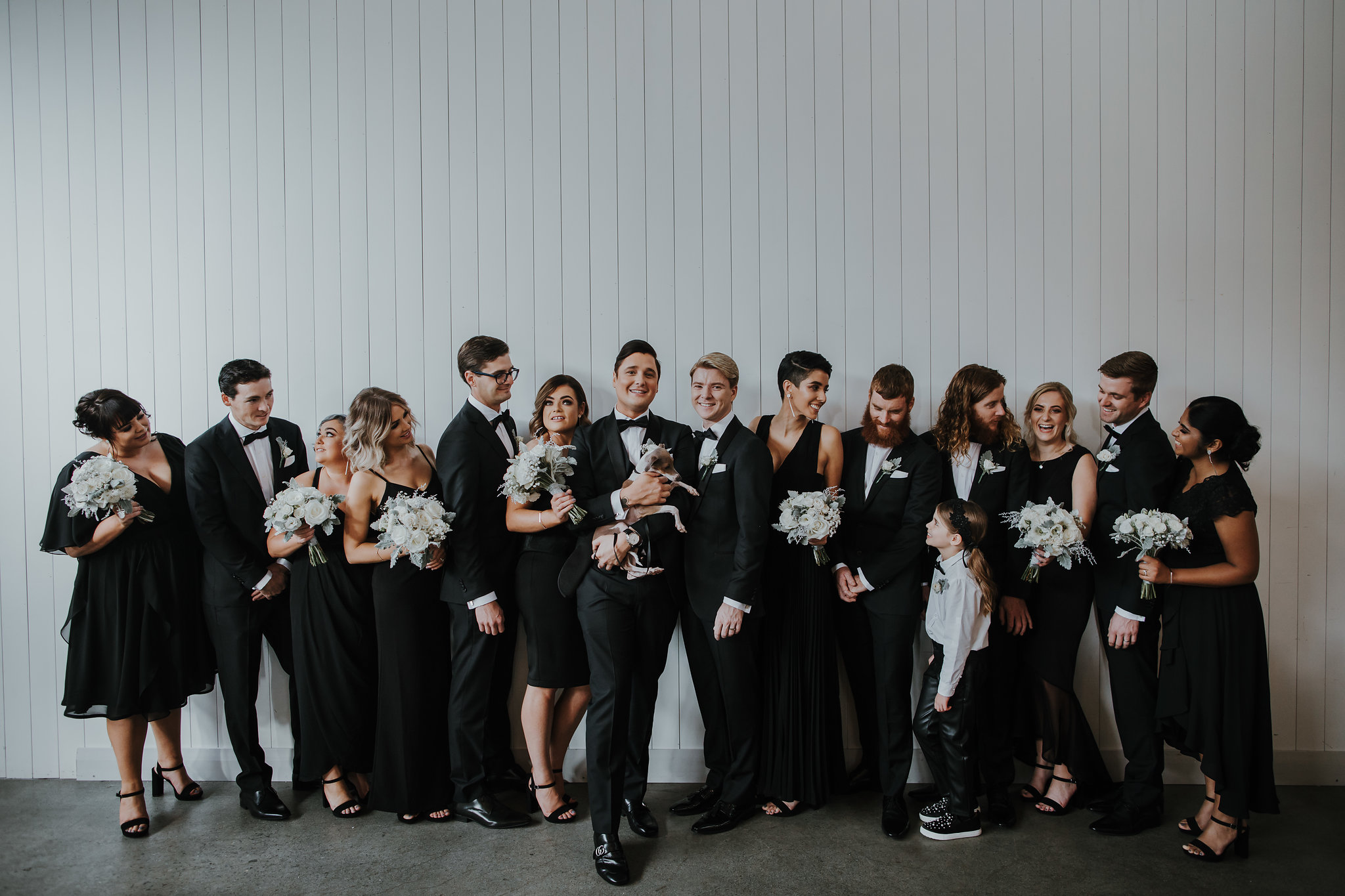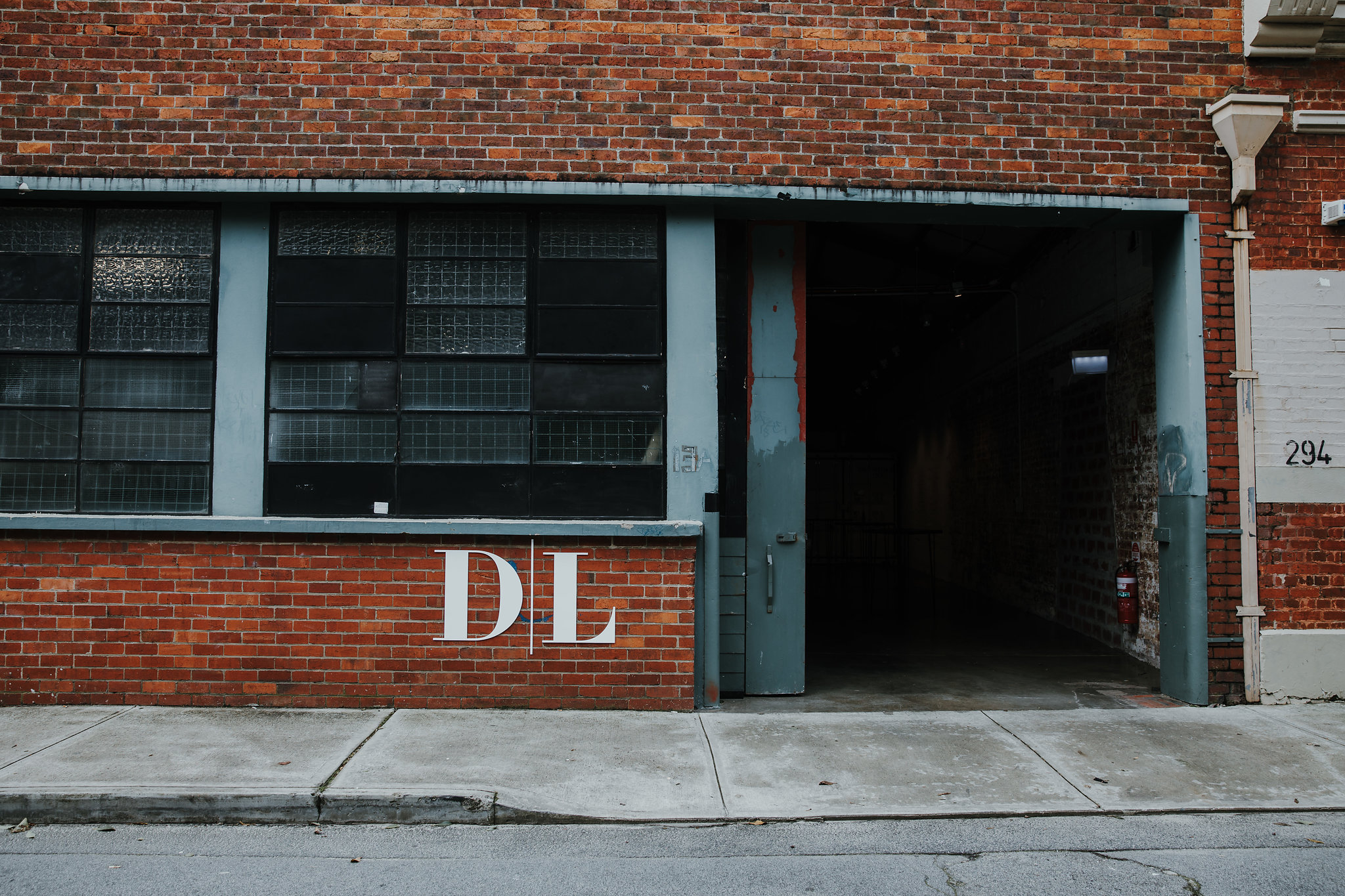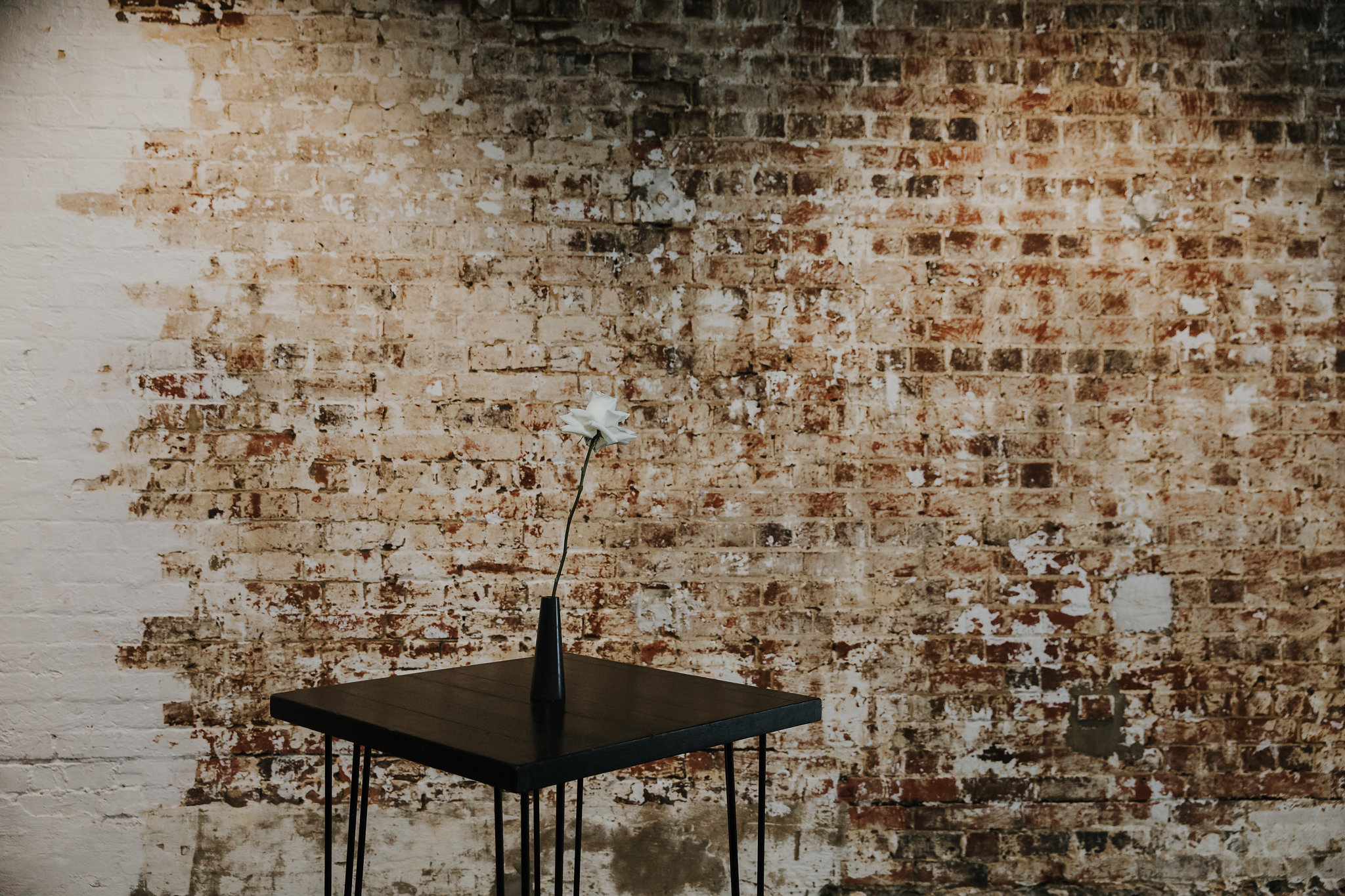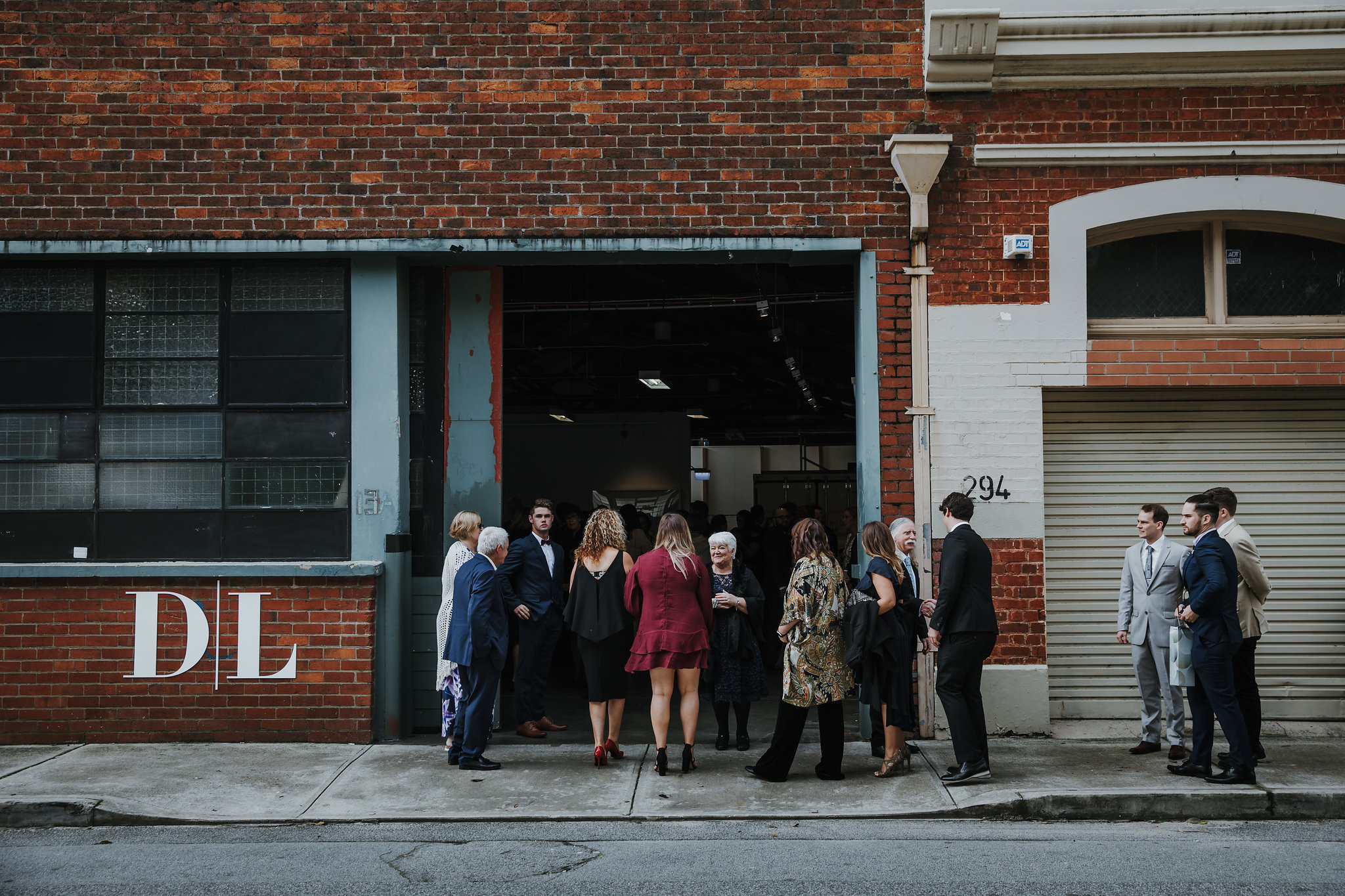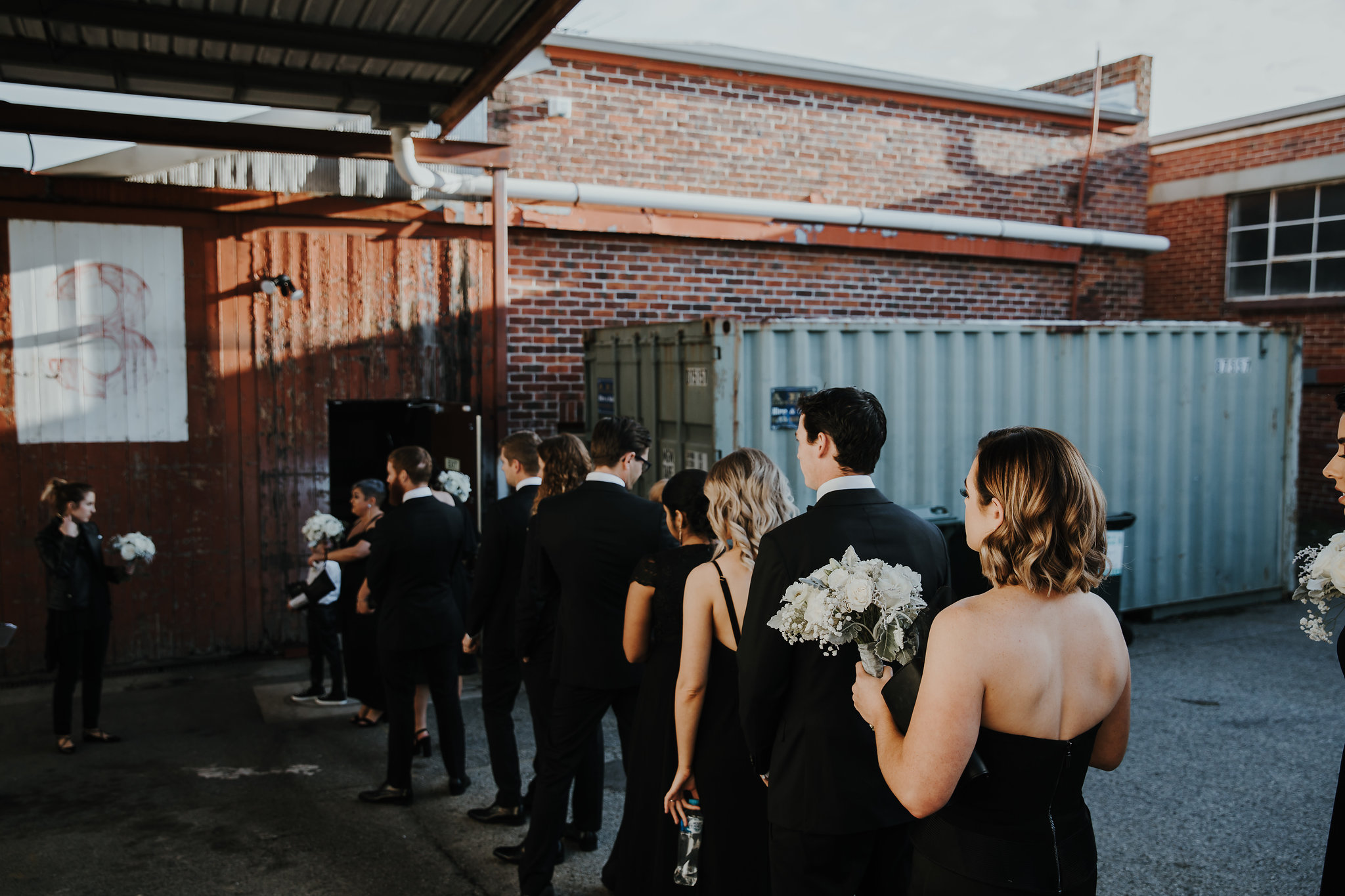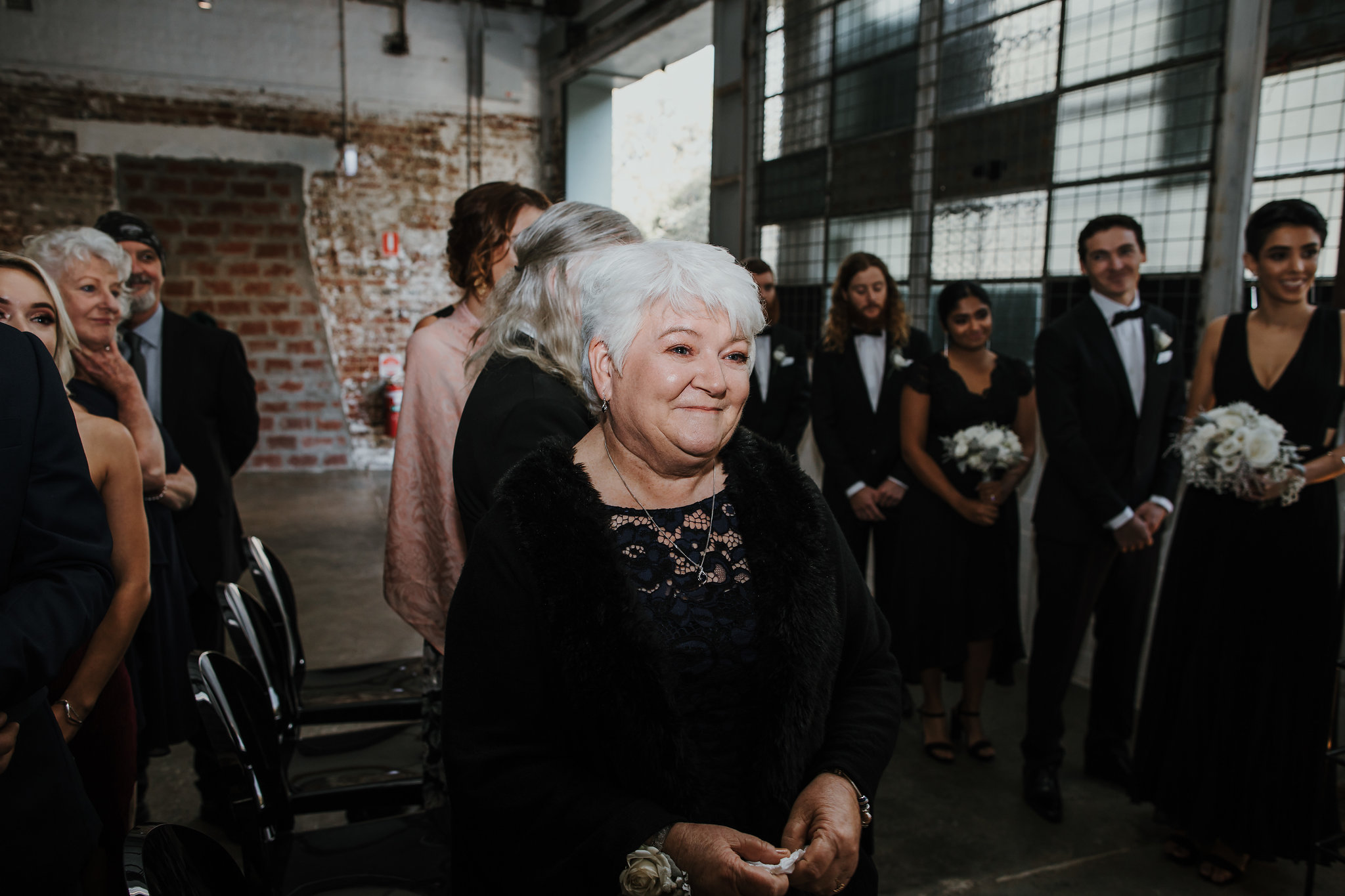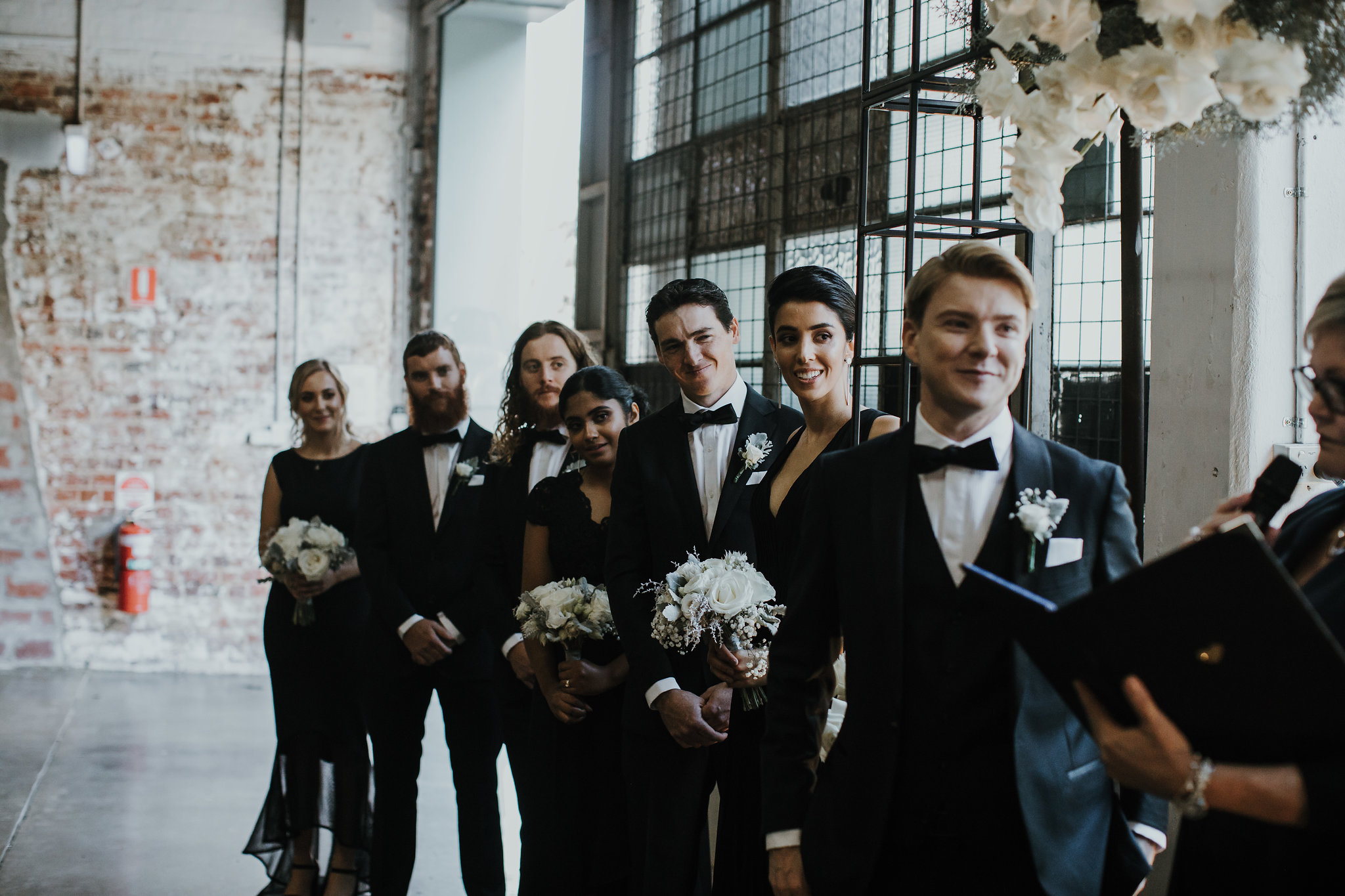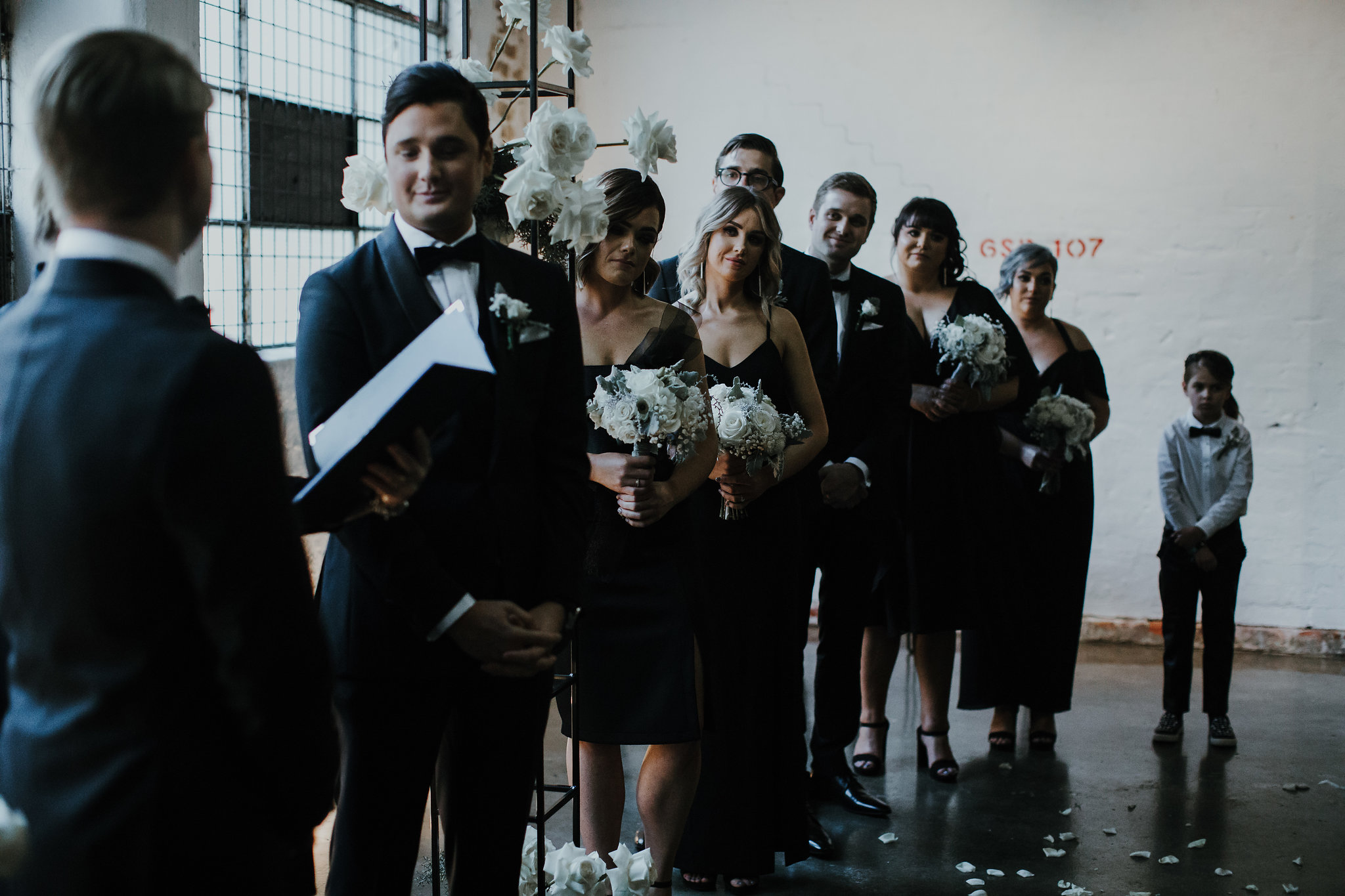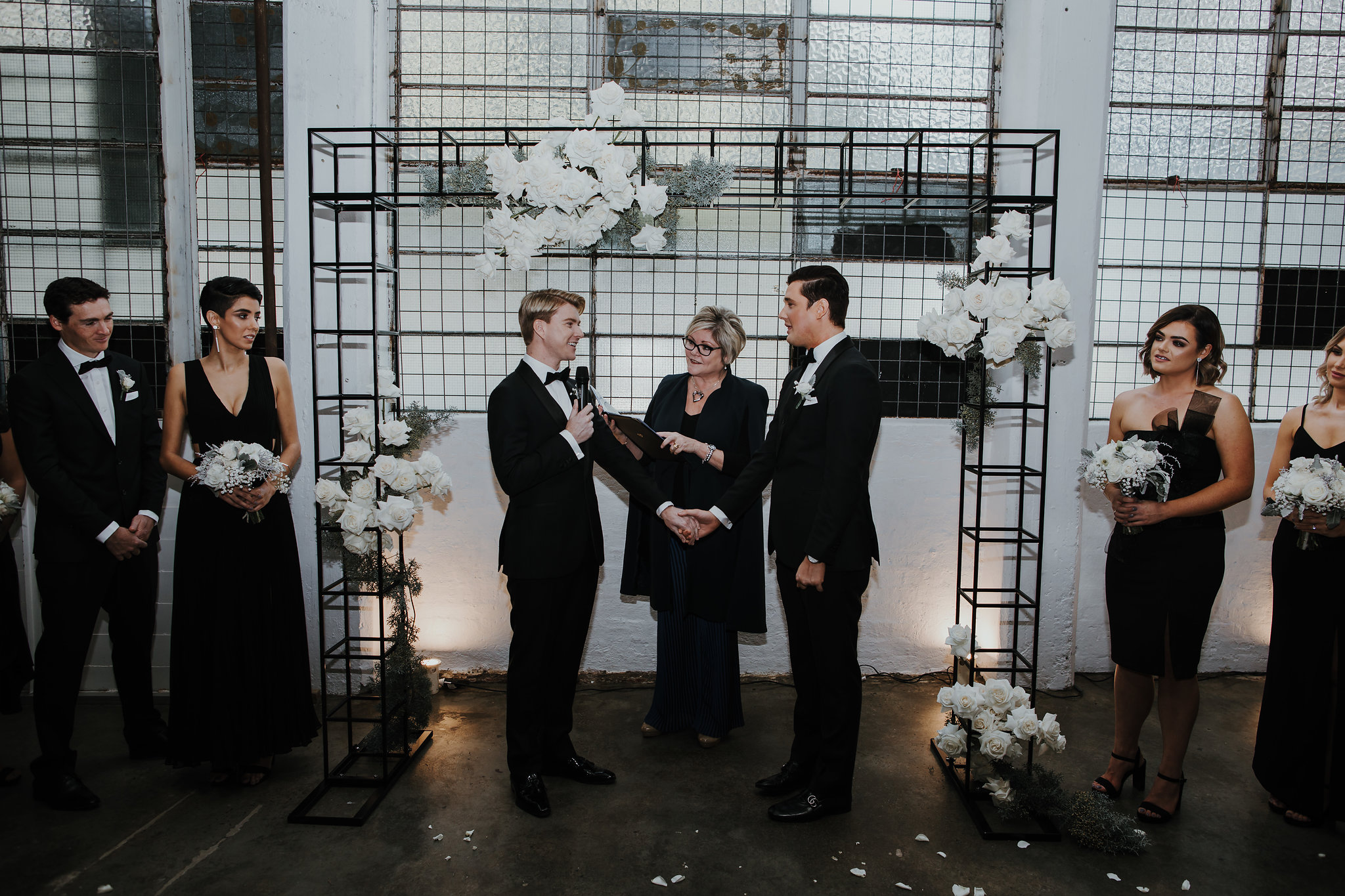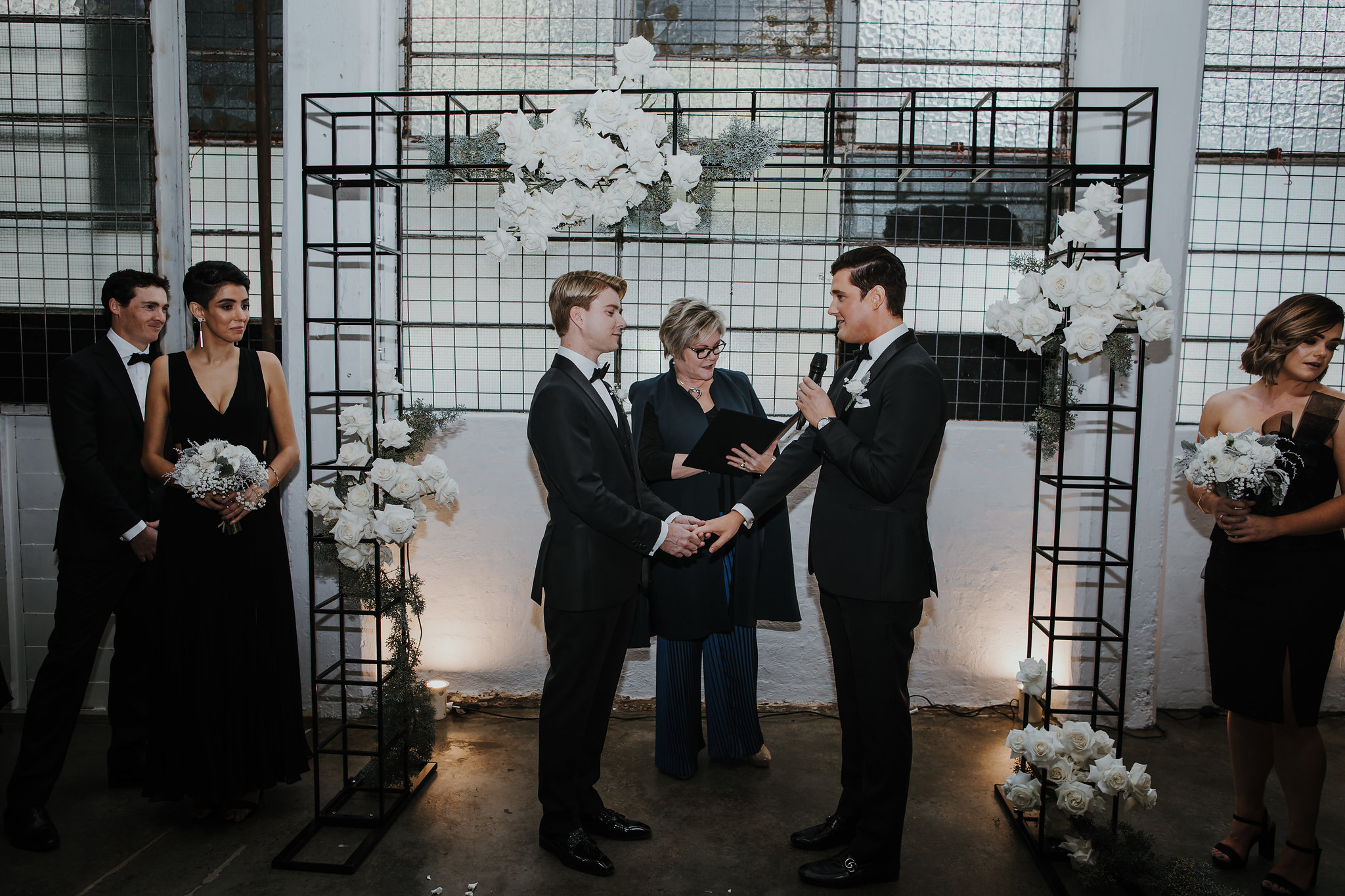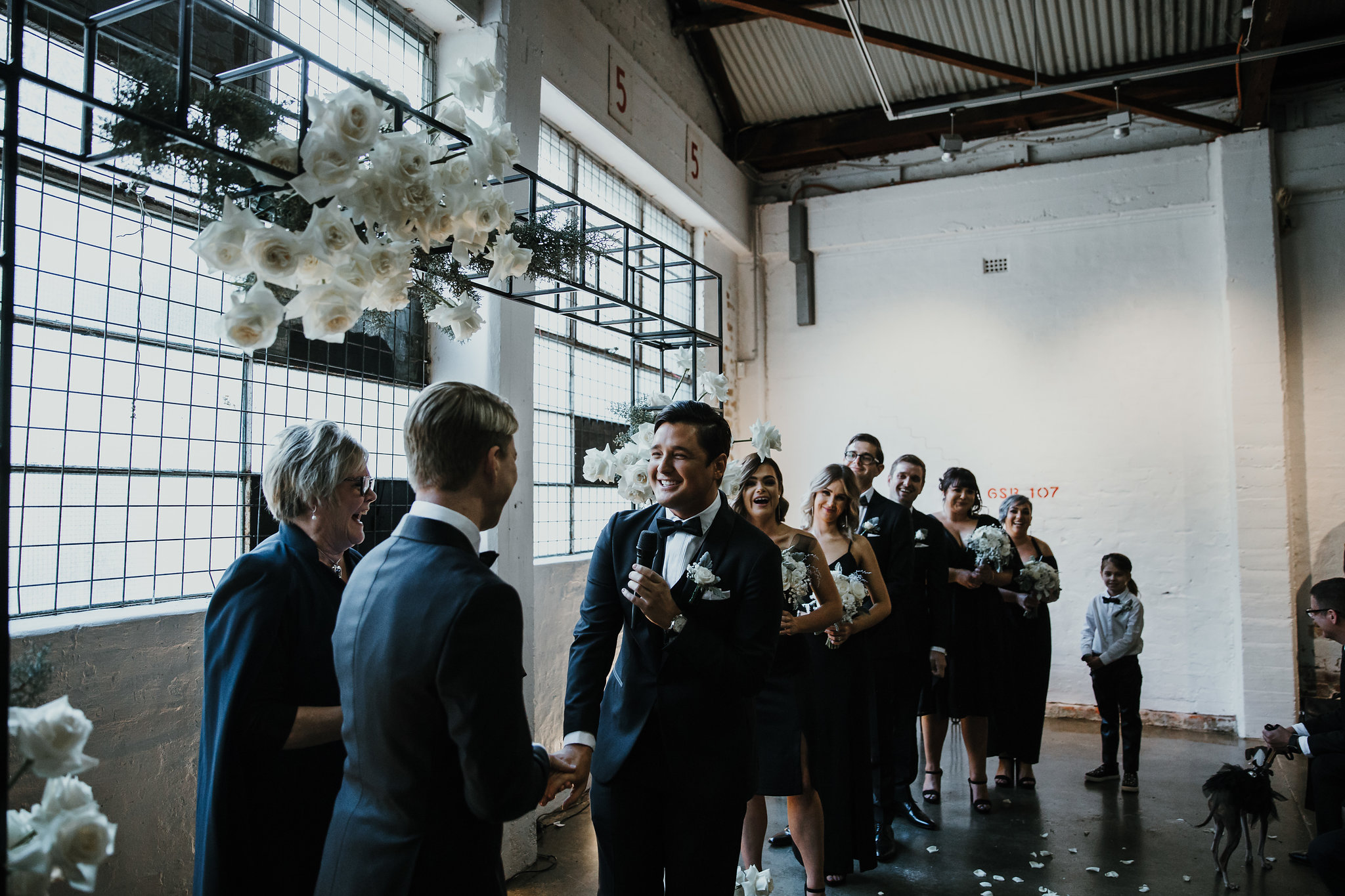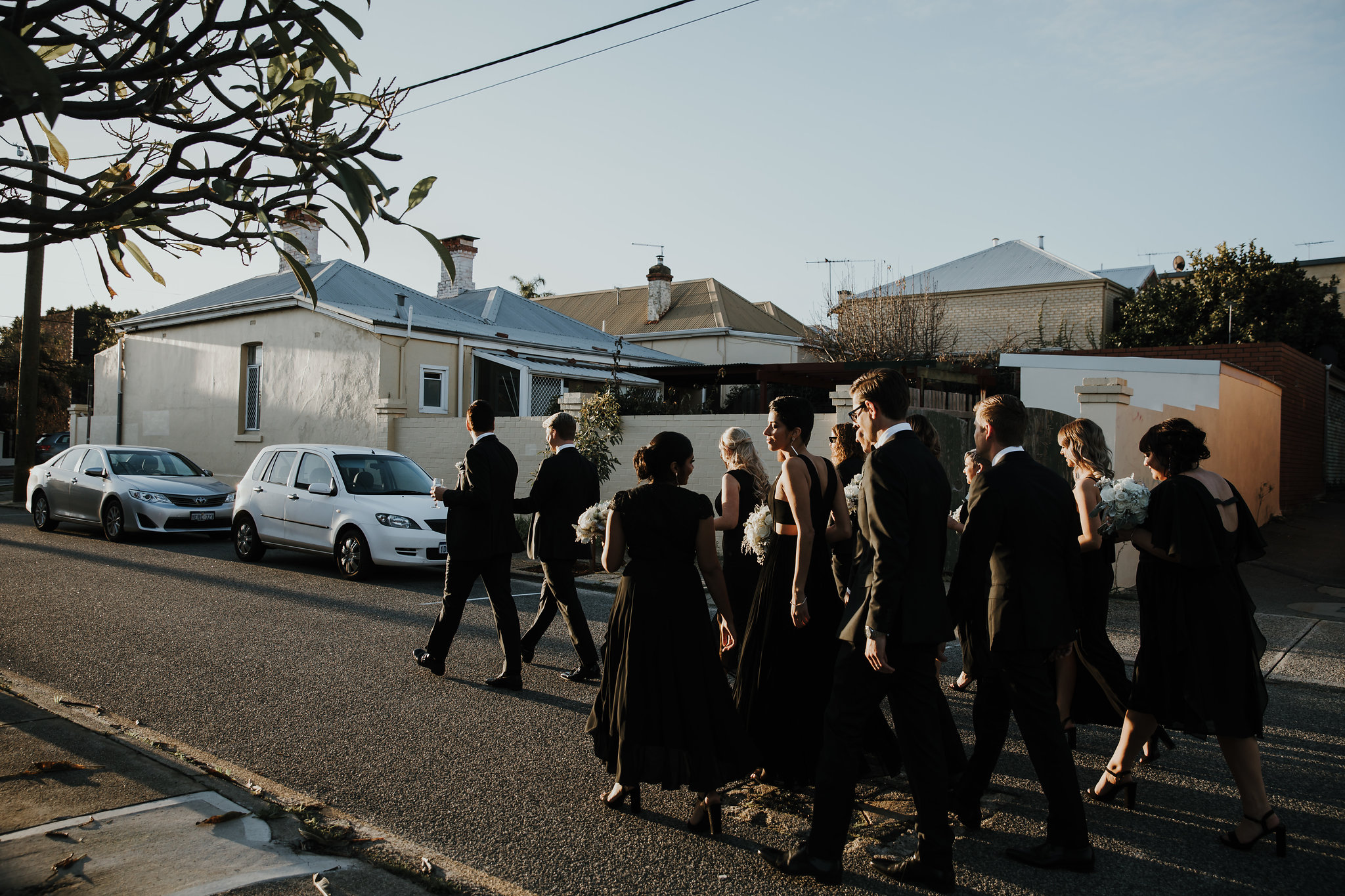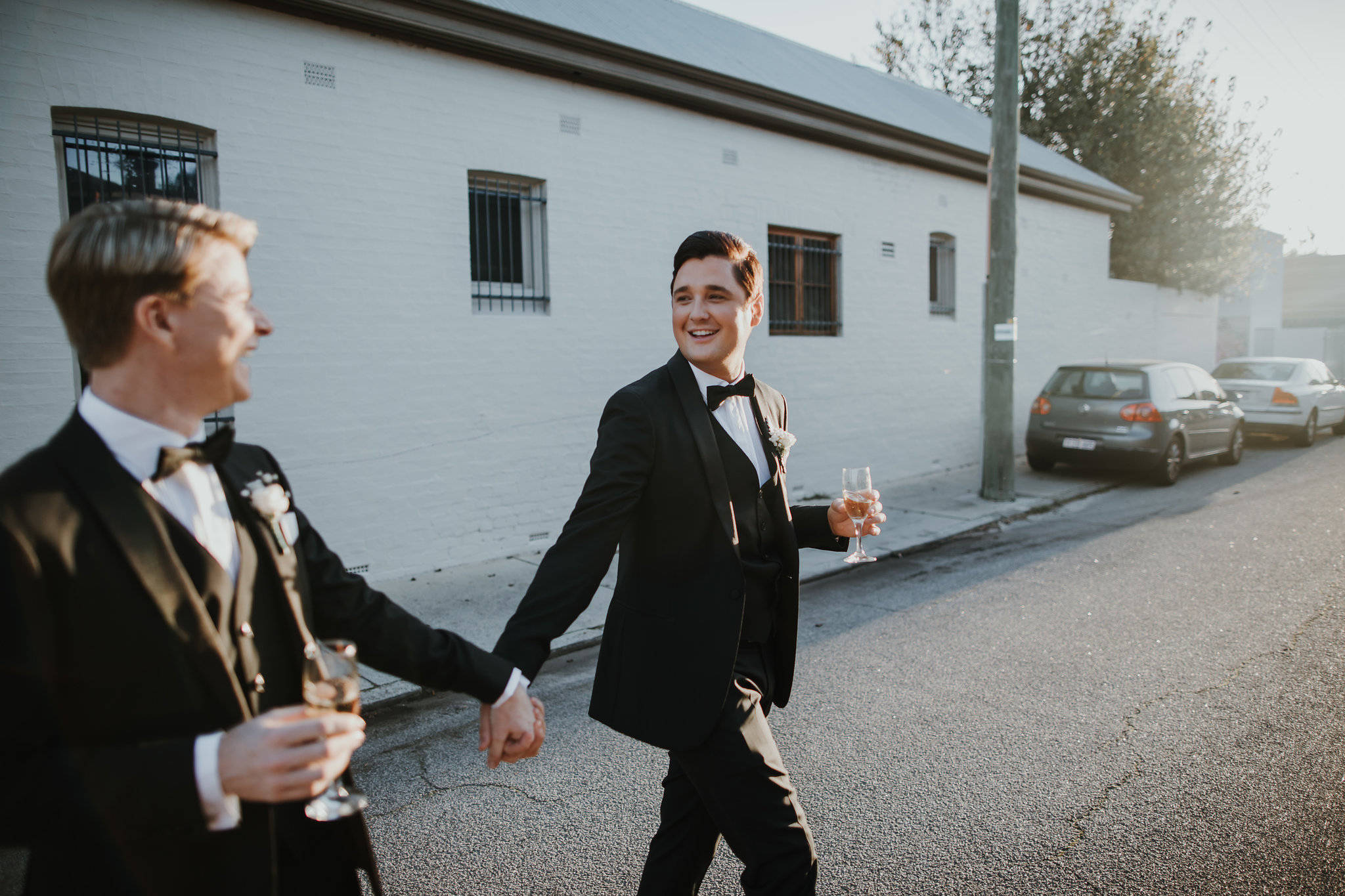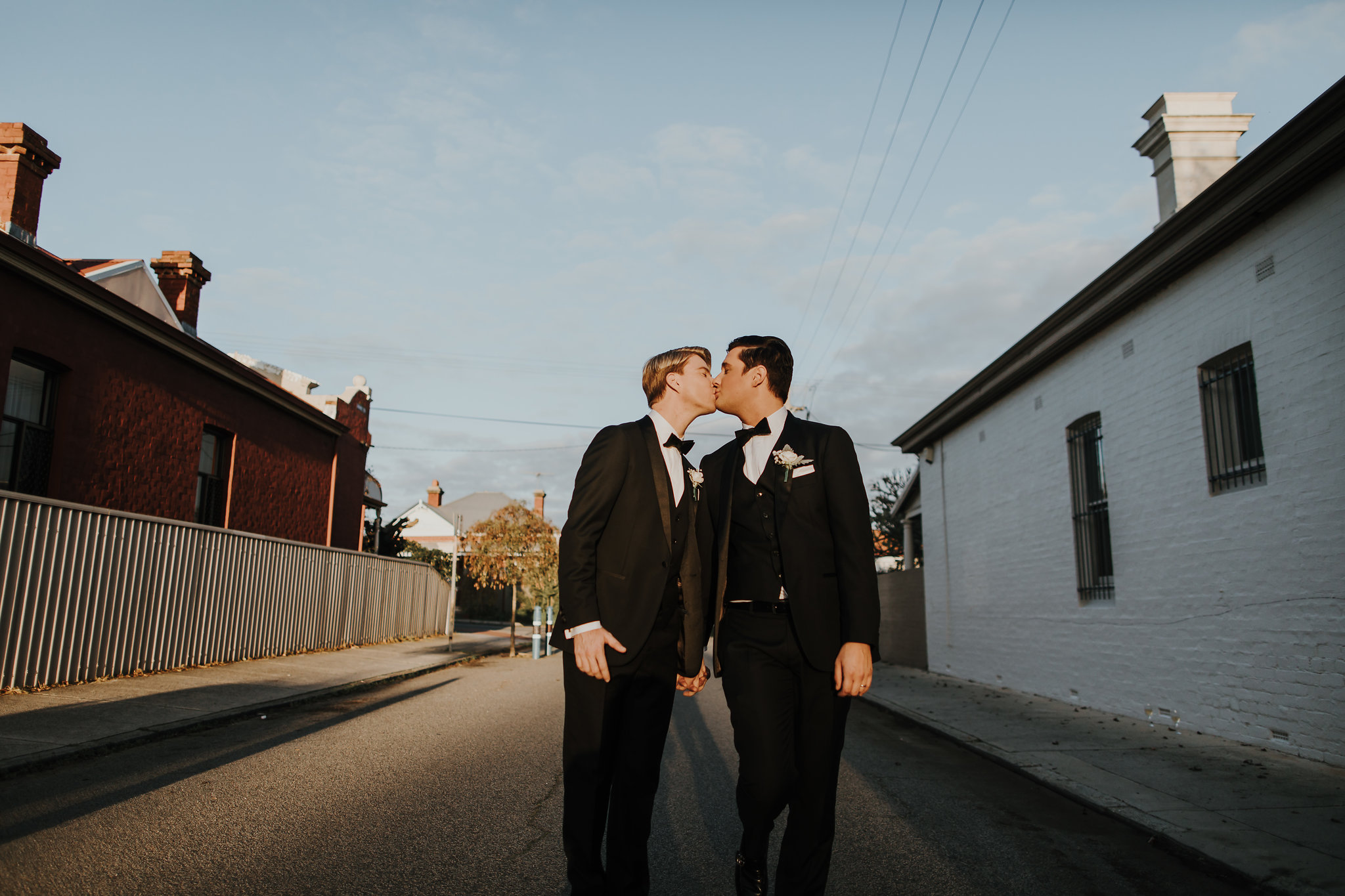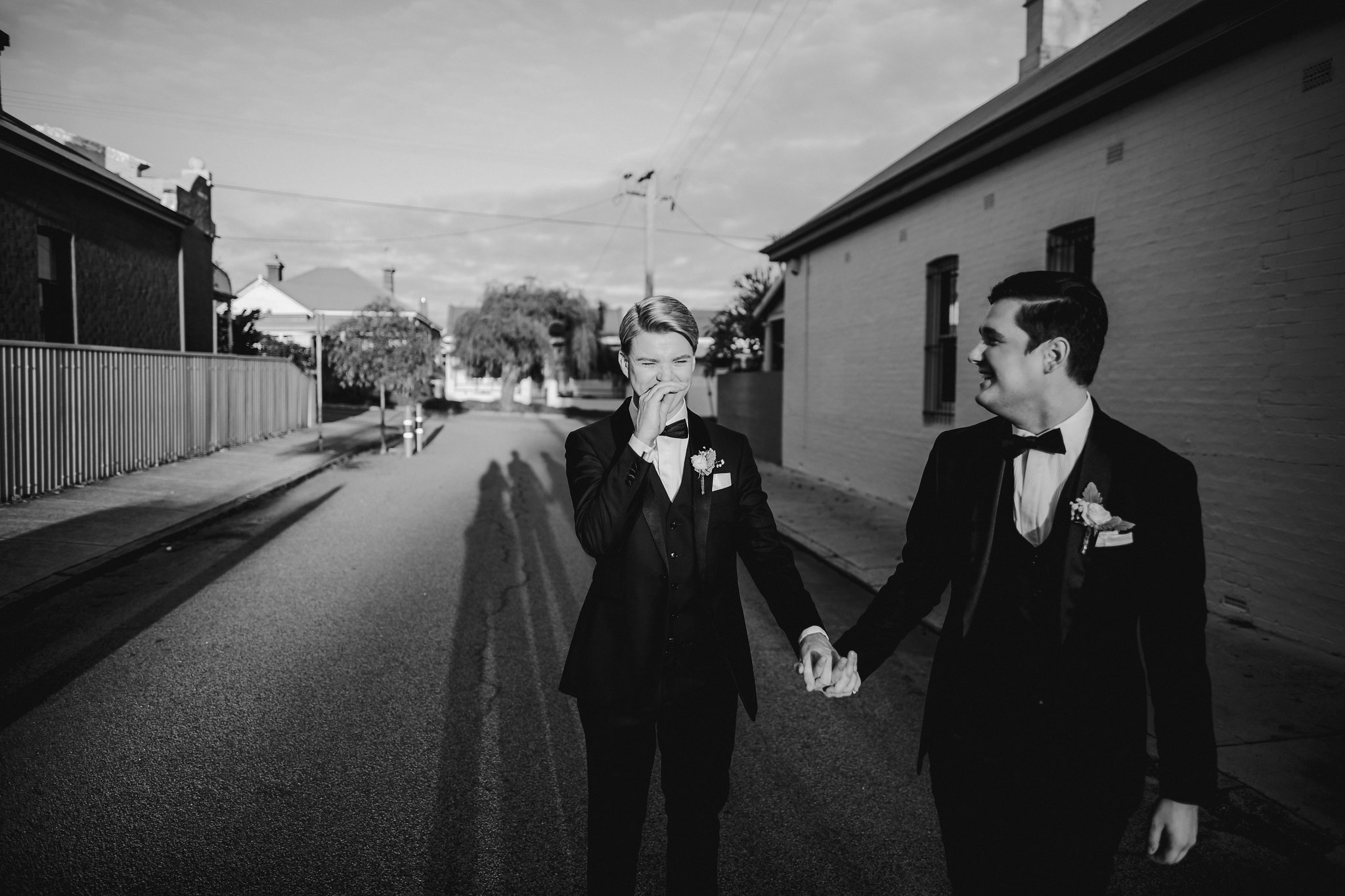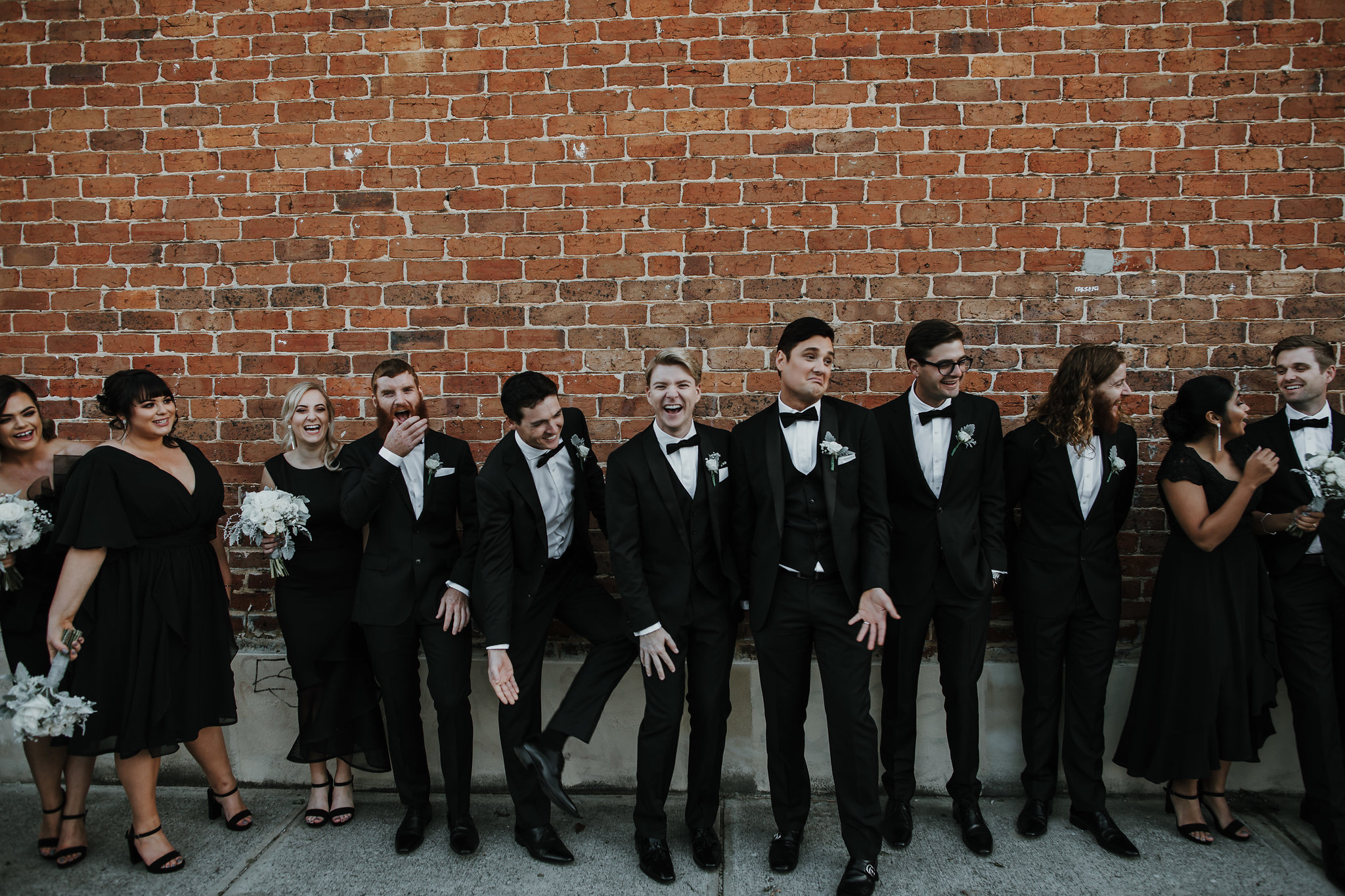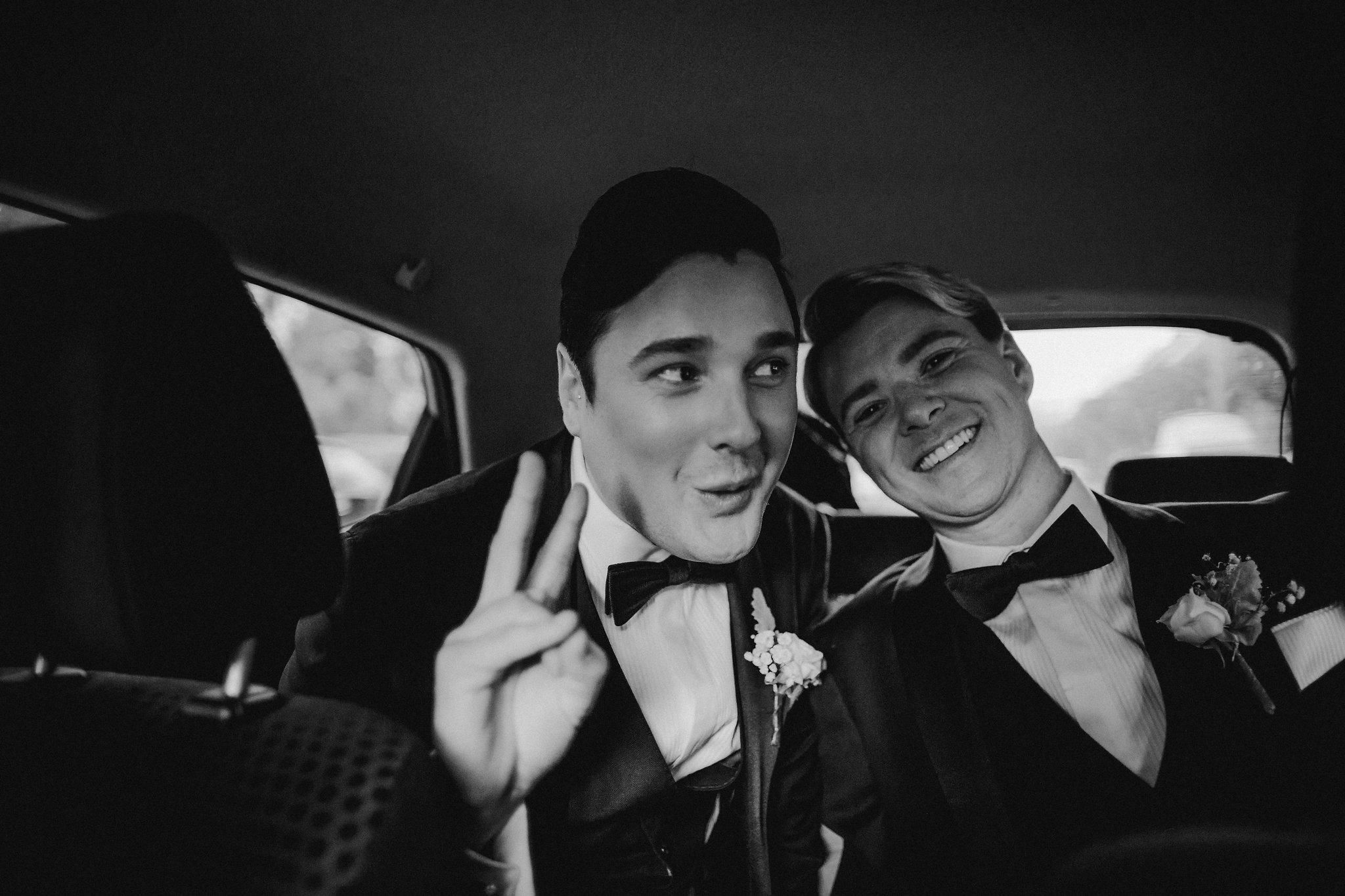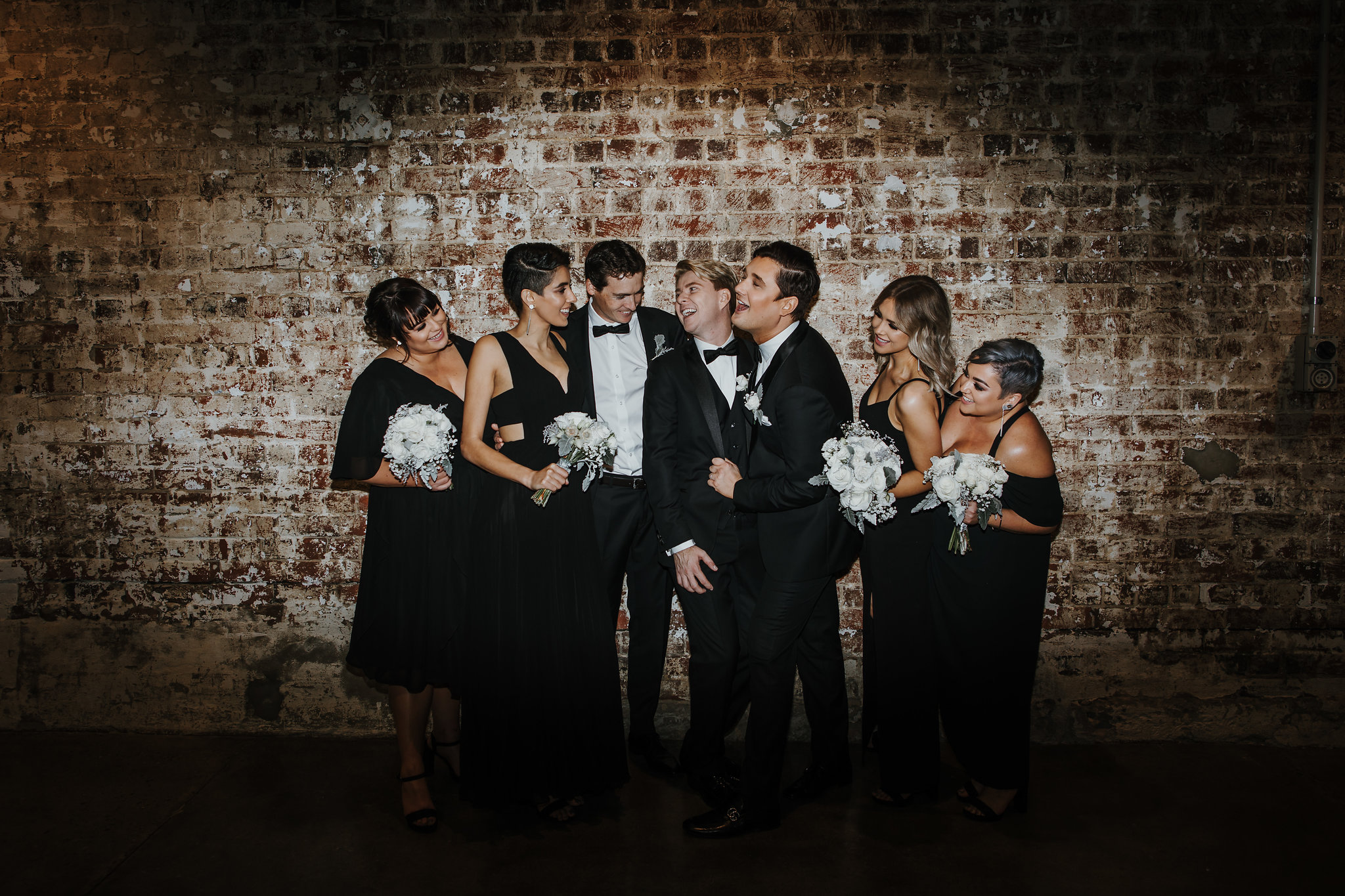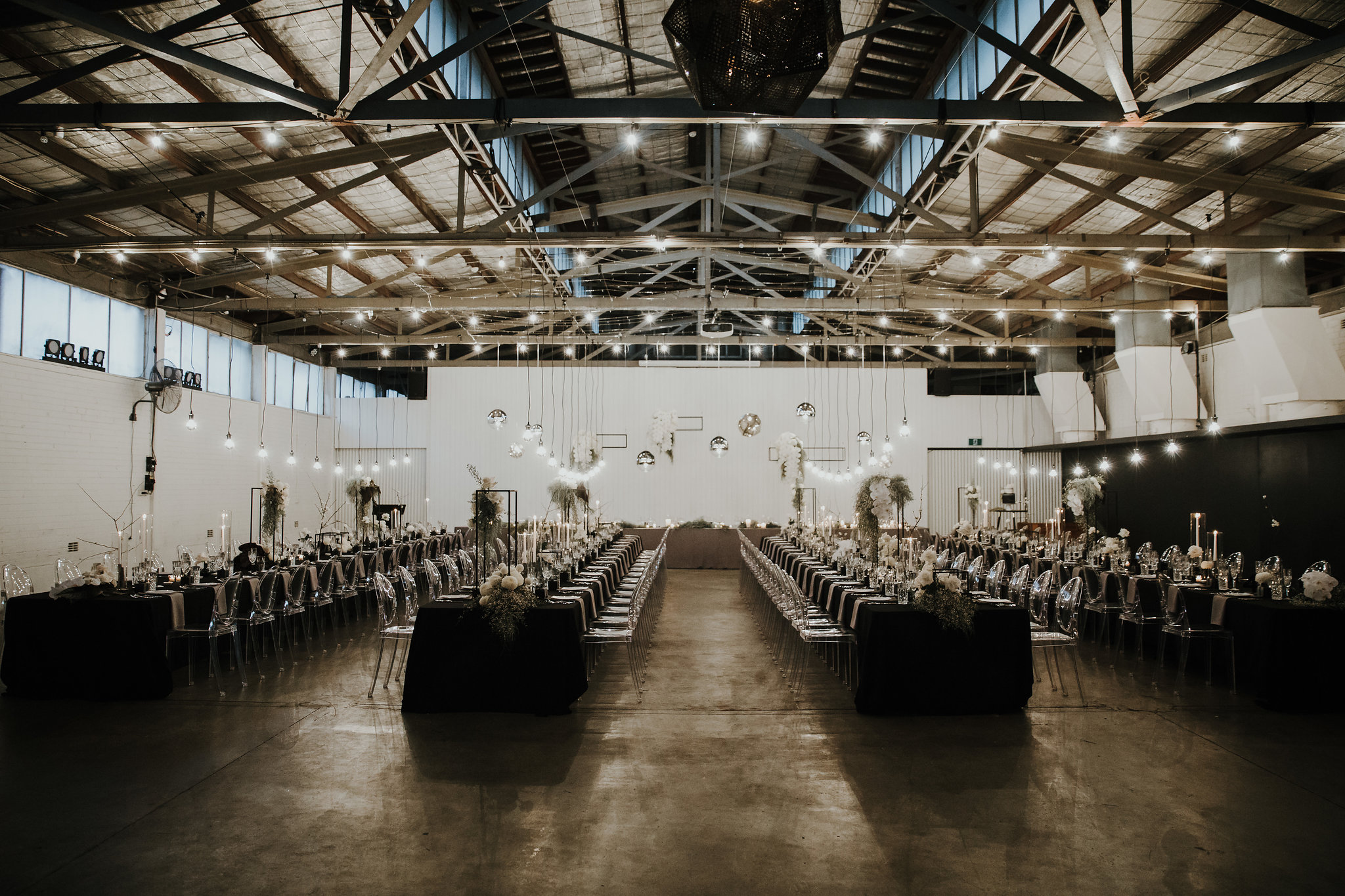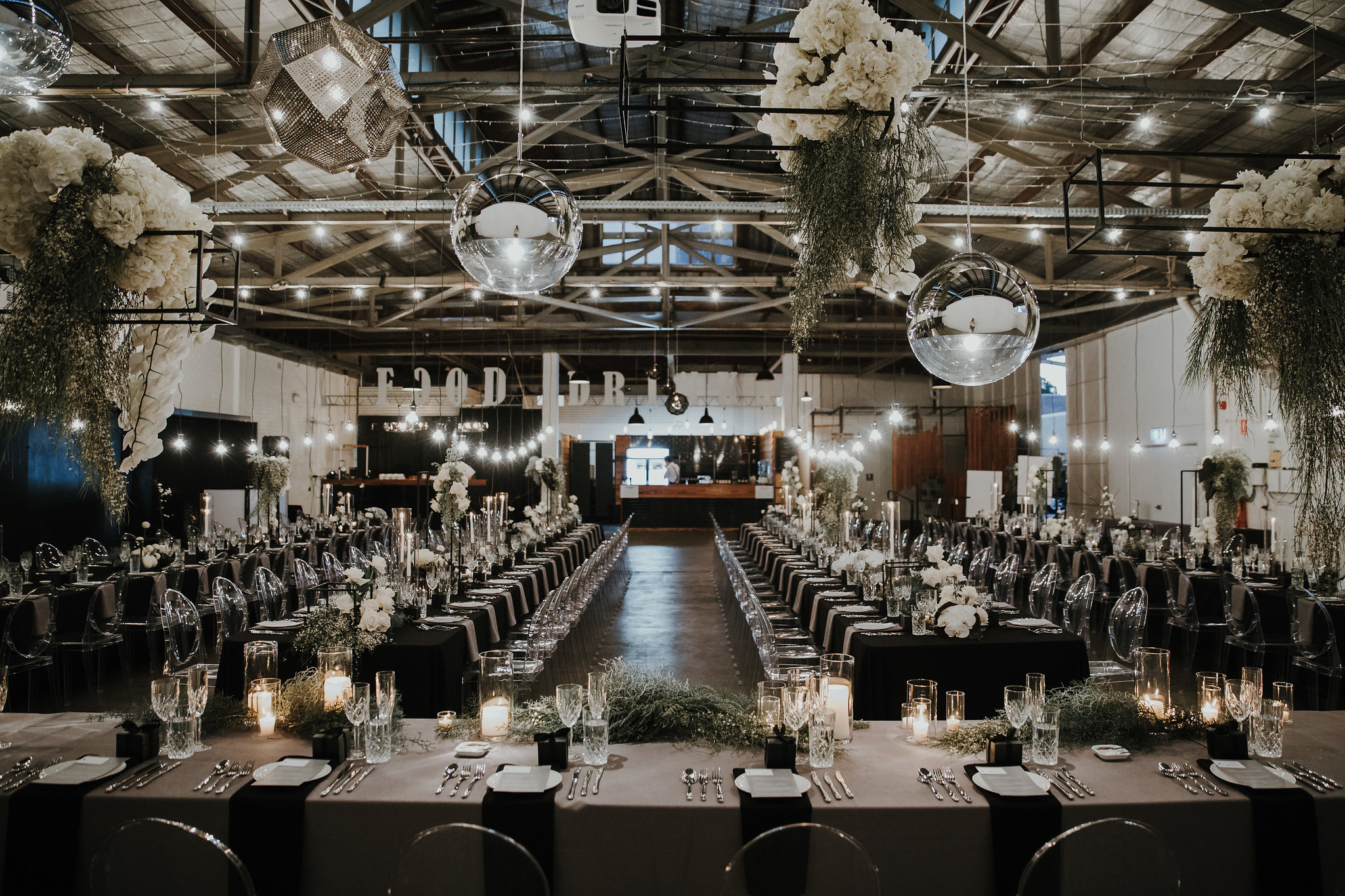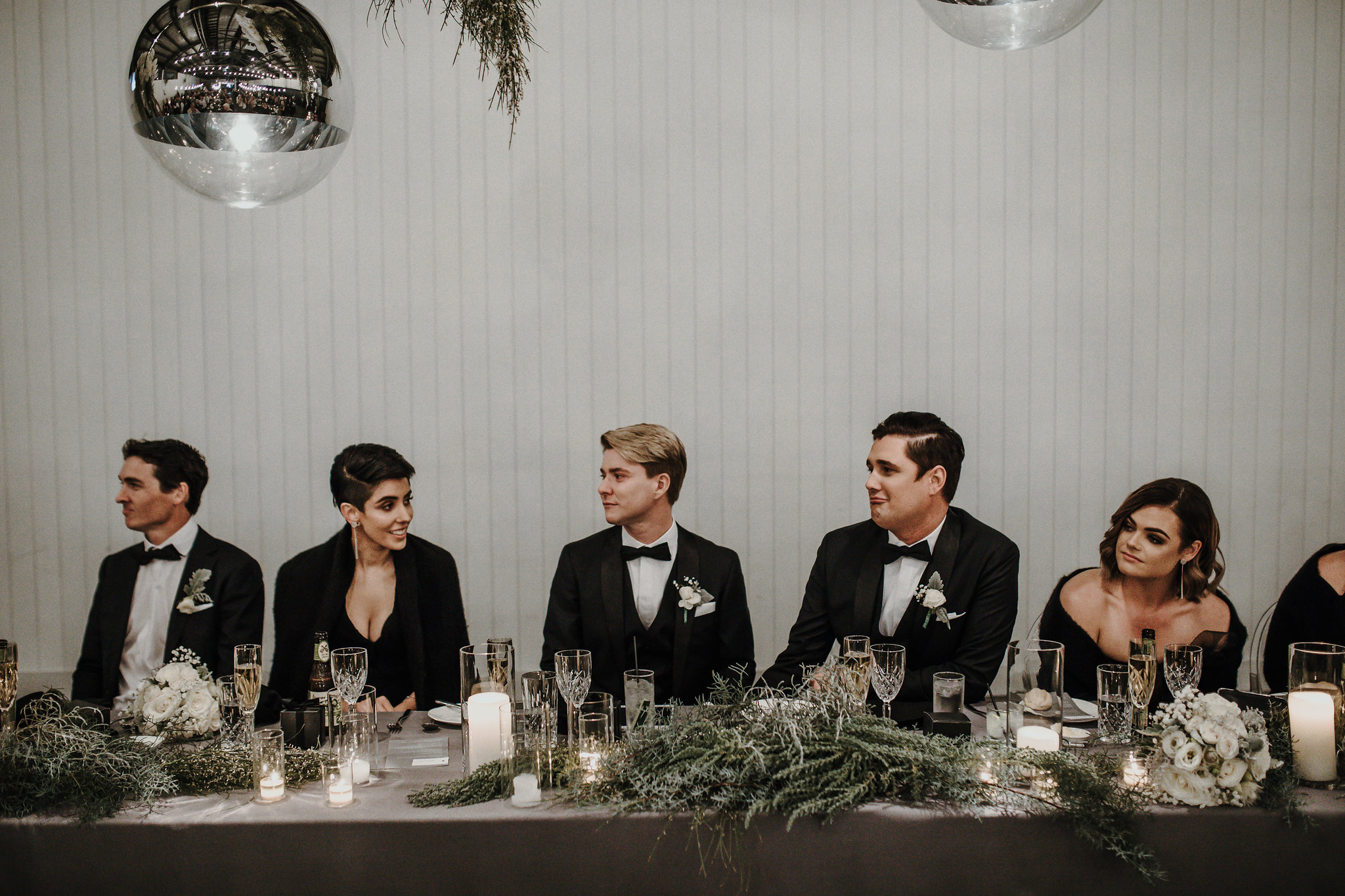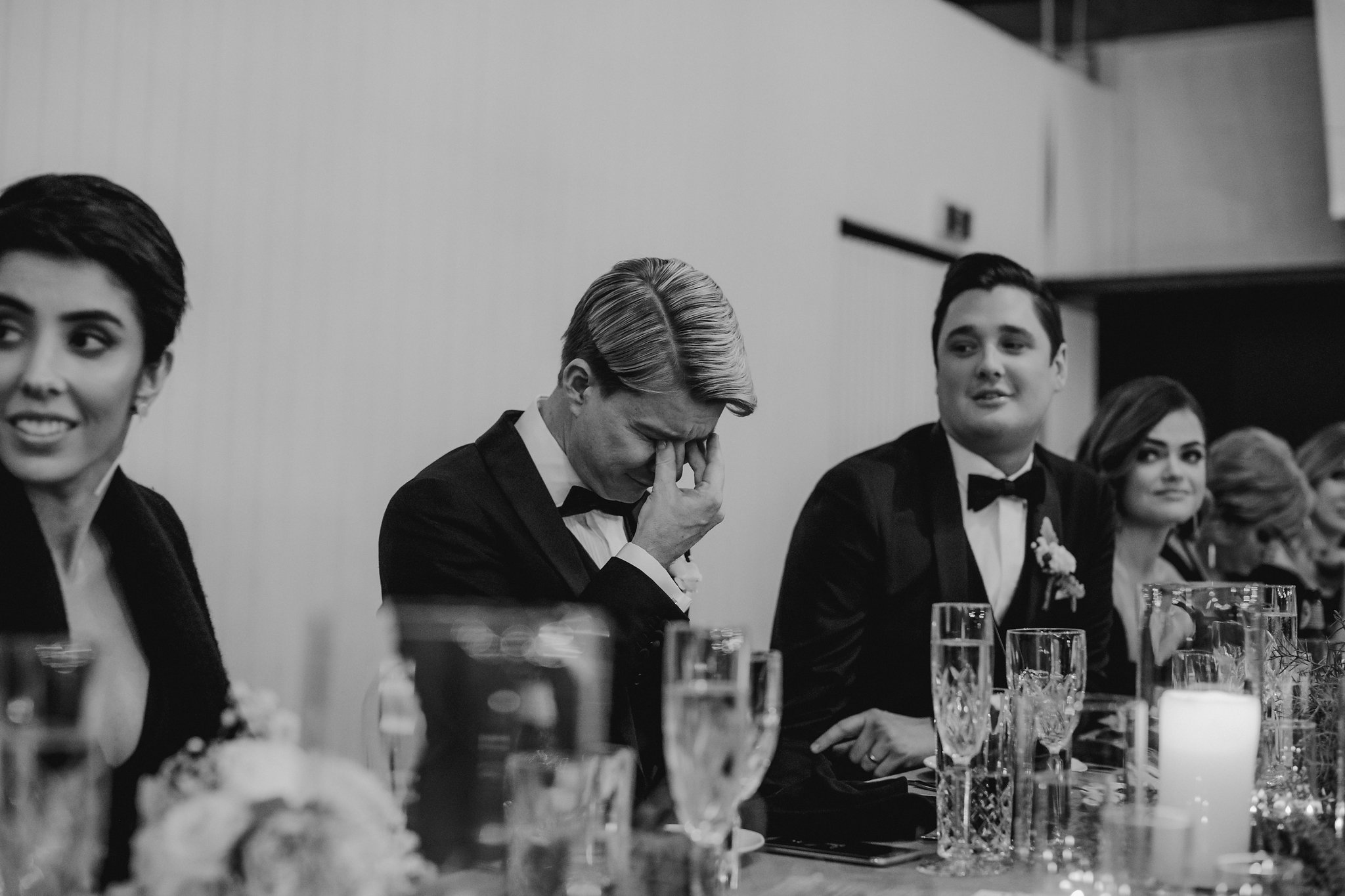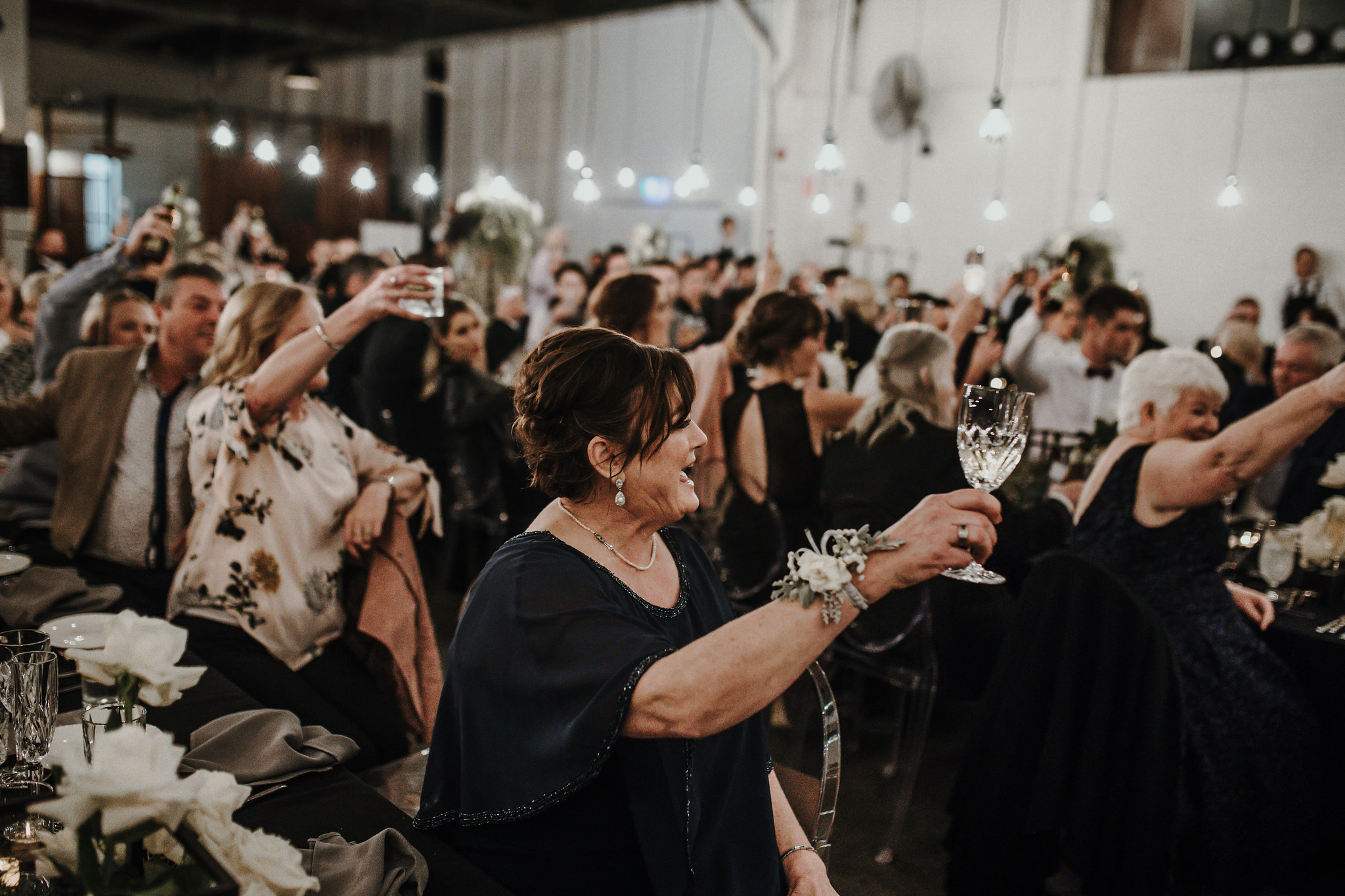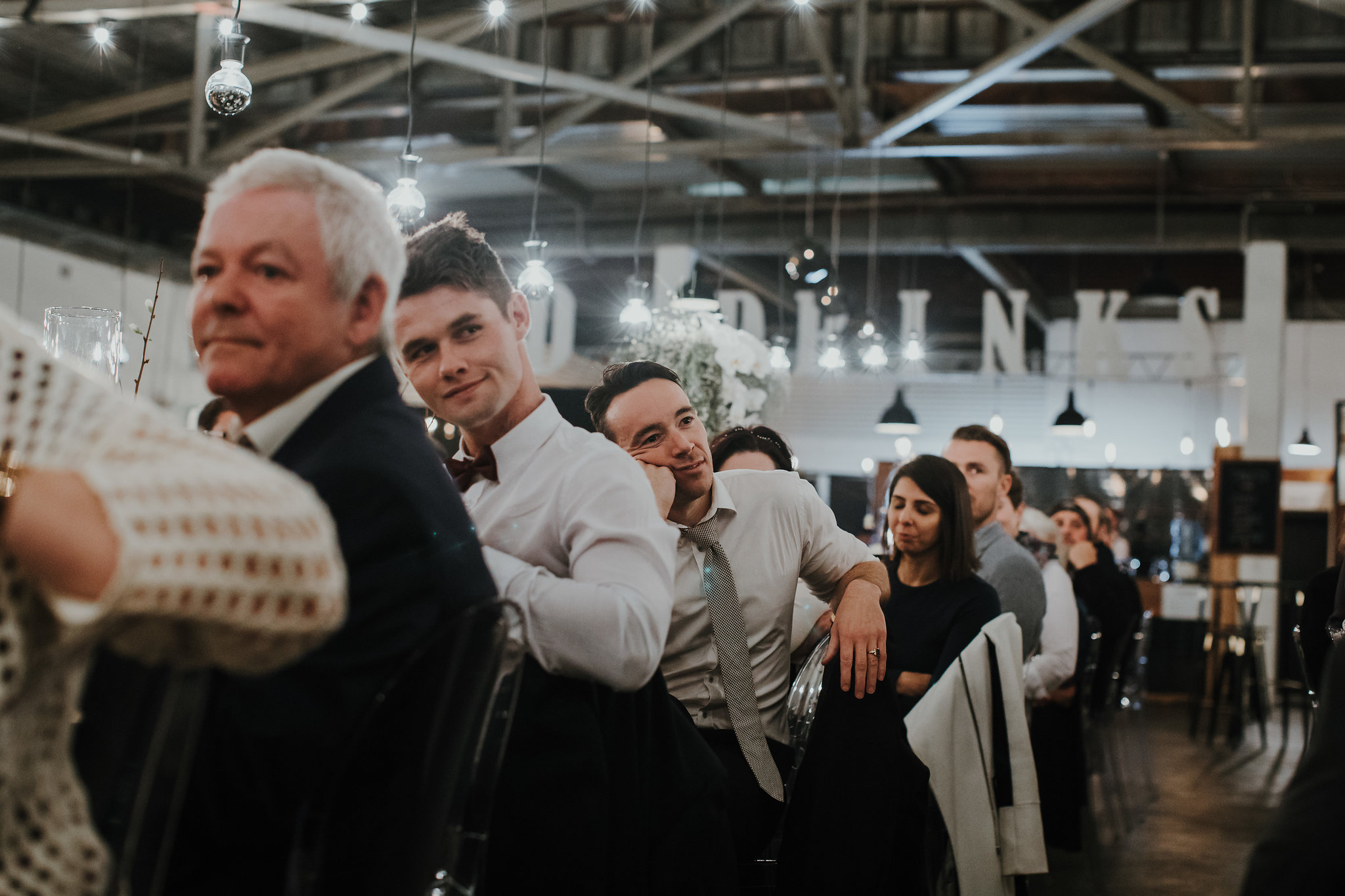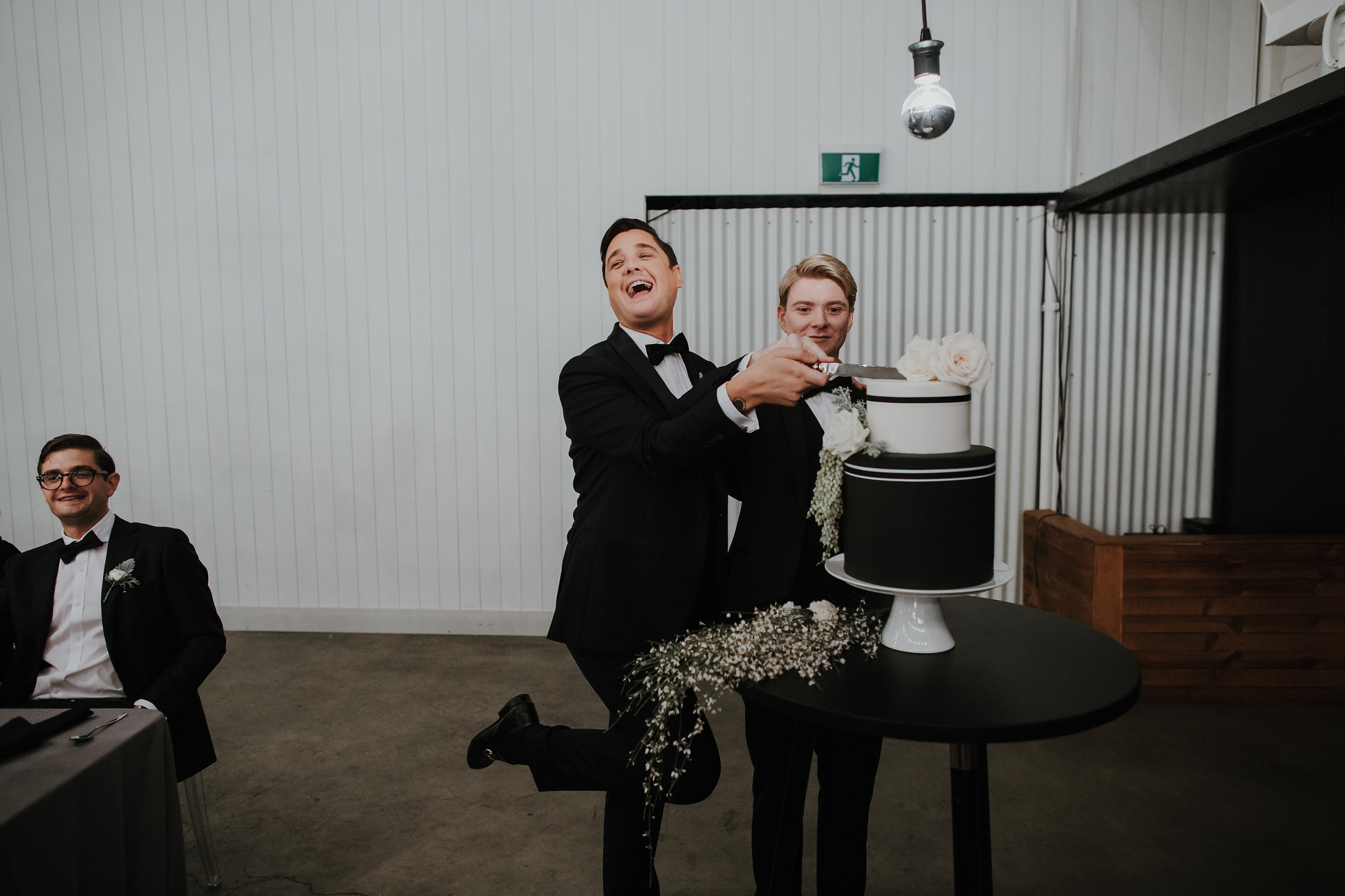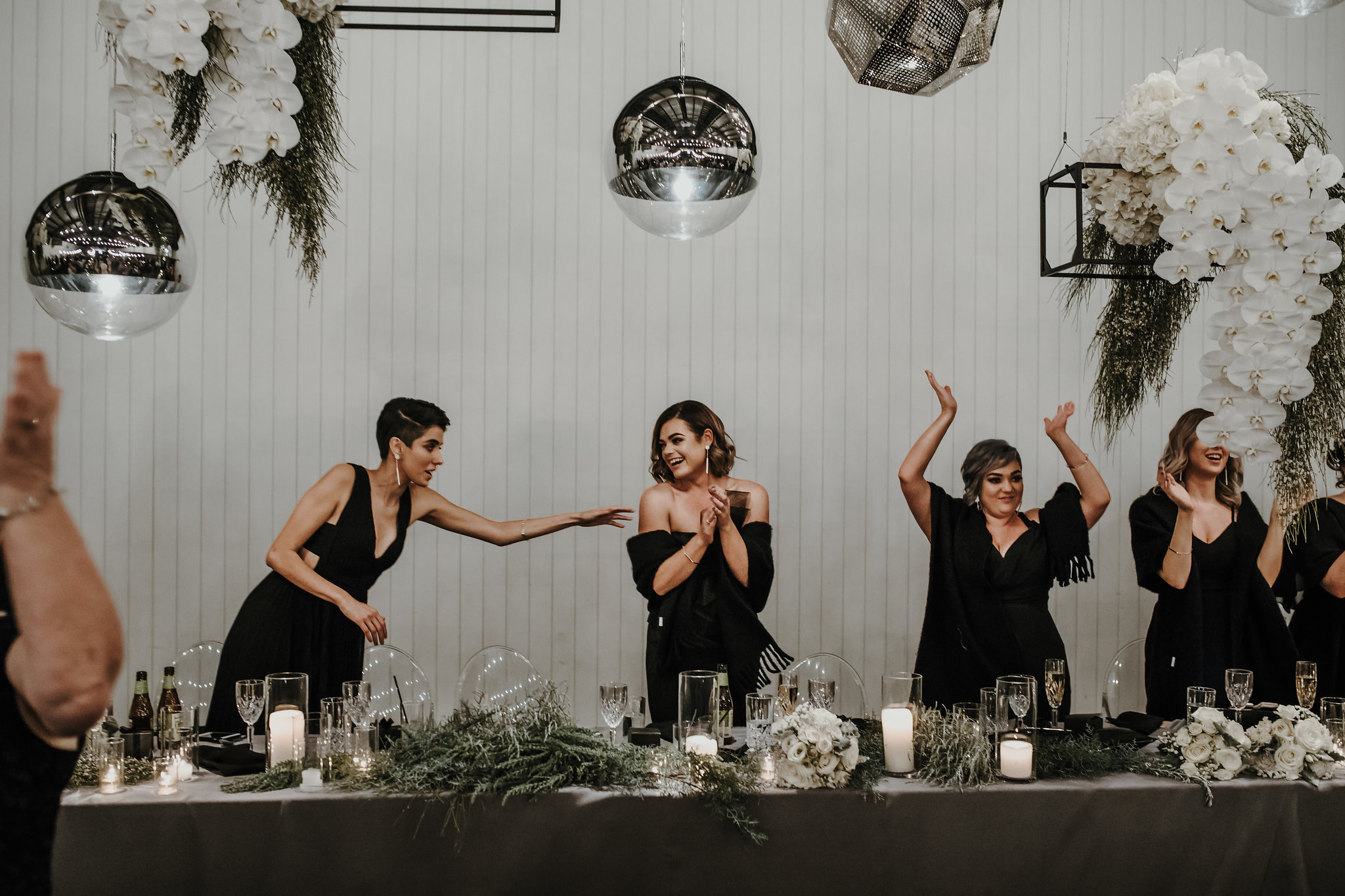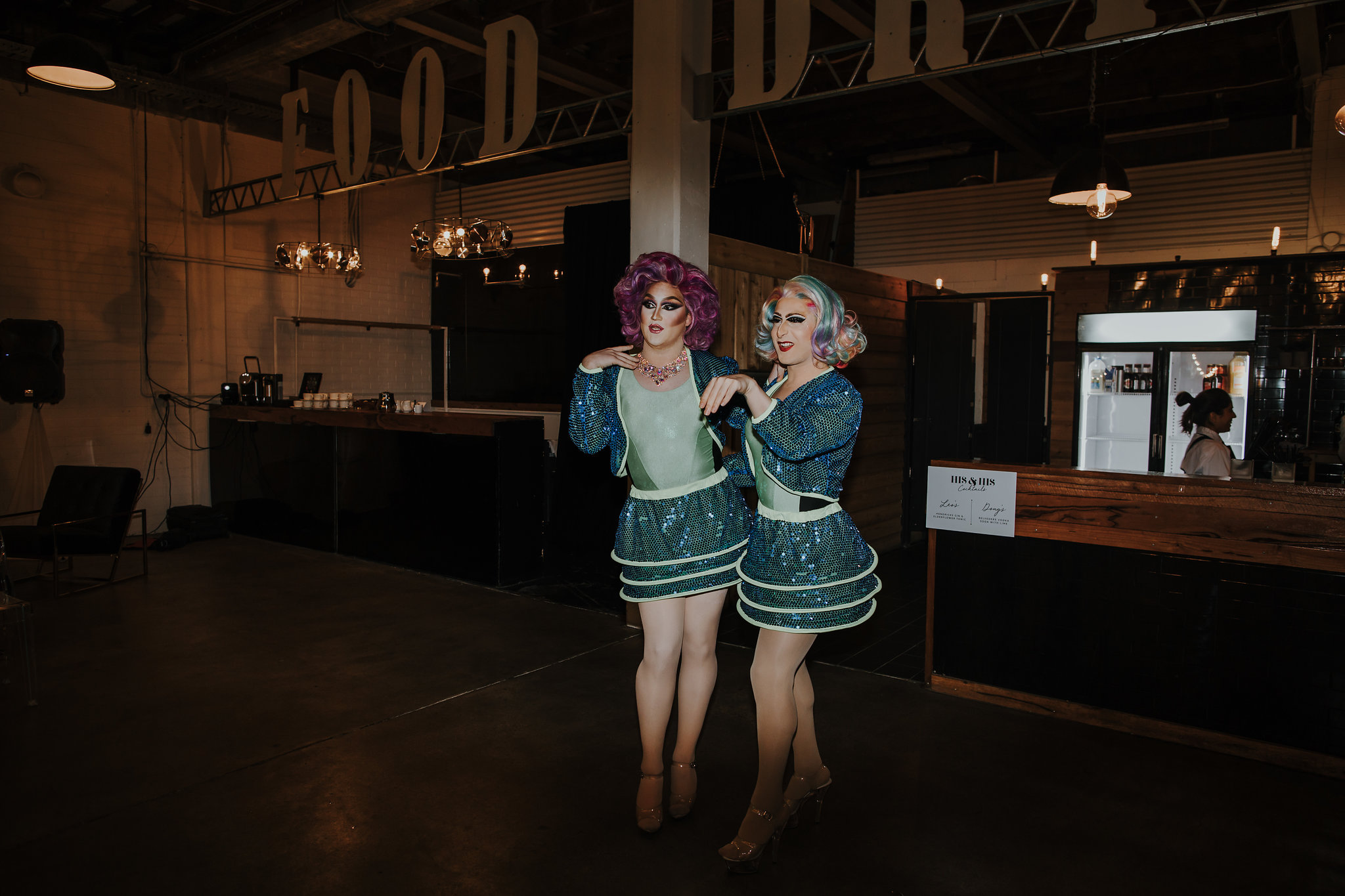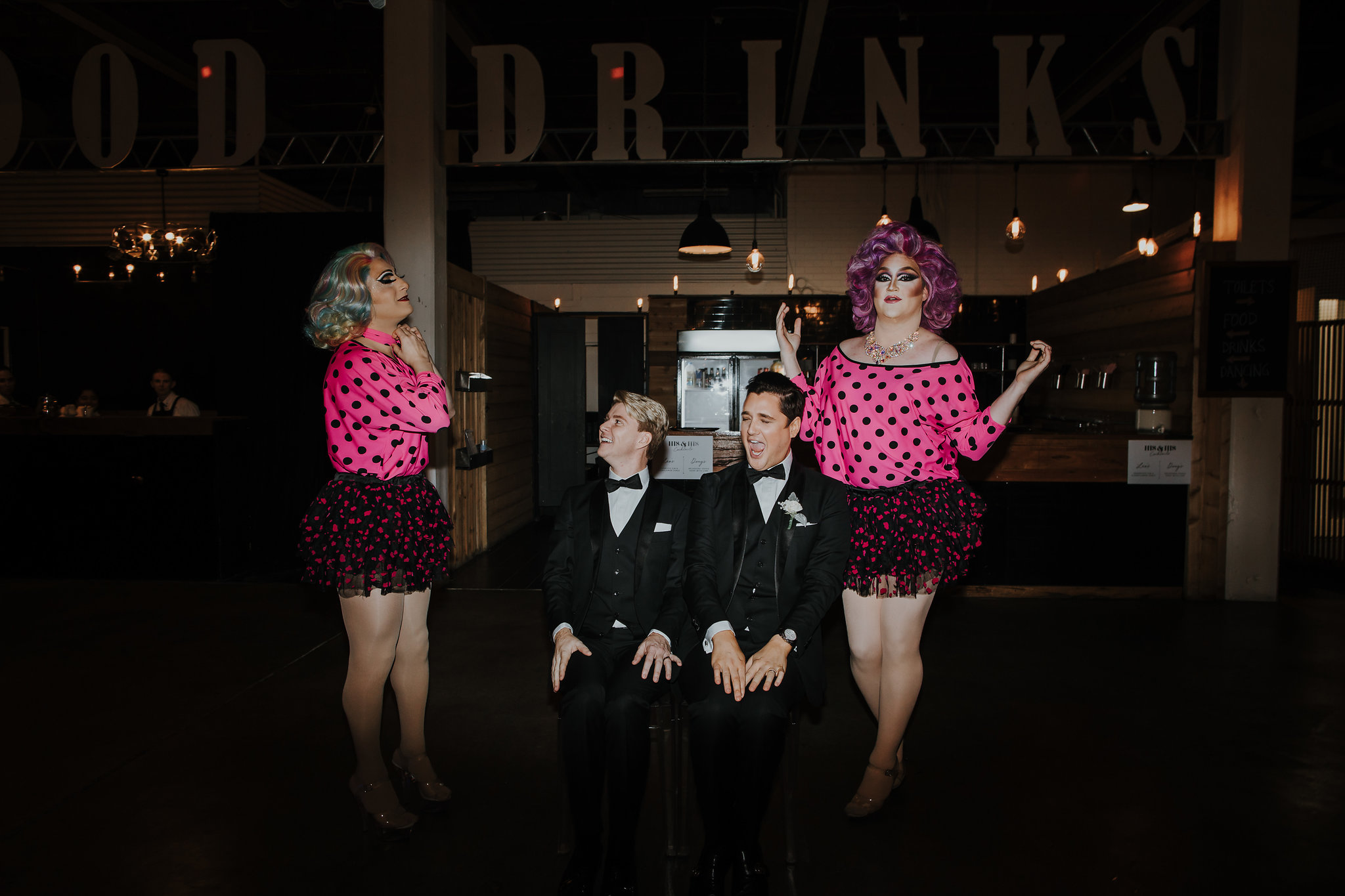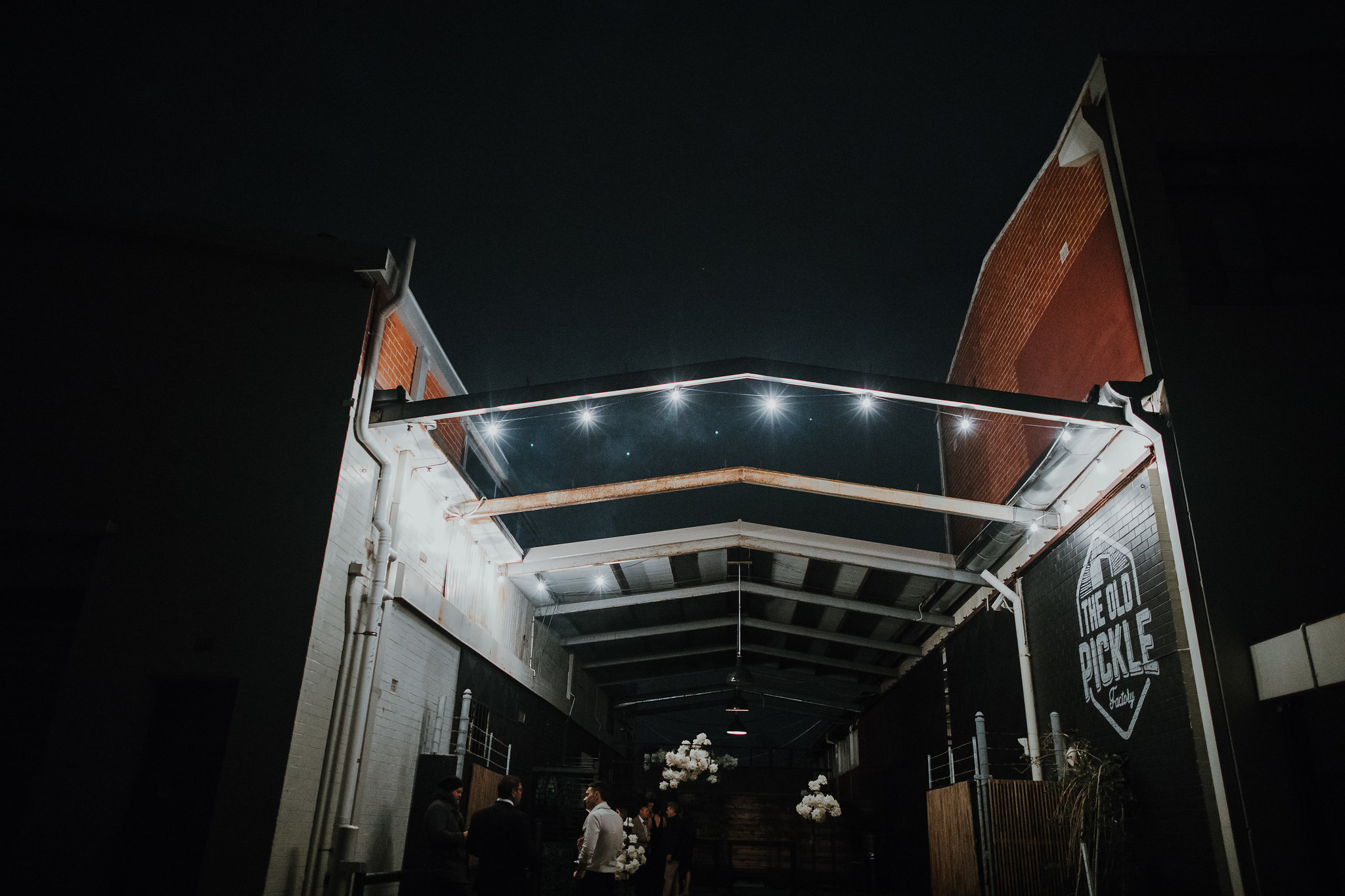 Was there a theme to your wedding? New York Warehouse.
What was the main influence behind your wedding day? Our own home! We had the same chairs we use at our dining table and kept the monochrome colour palette throughout the entire day.
Where did you find the bulk of your inspiration? Instagram and Pinterest, but we relied heavily on our wedding planner to bring our ideas to life!
How did you choose your suppliers? We struck gold with all our suppliers; each one was absolutely amazing to work with. As the Perth wedding industry is quite small, we relied on recommendations from each of them for other suppliers that they had worked with before.
Tell us a little about your overall wedding planning experience in regards to being a same-sex couple in a predominantly 'Bride & Groom' saturated industry? SSM had only been legal in Australia for a few months when we started planning so we understood there would be forms that would say 'Bride and Groom' etc., but we didn't take that personally. The wedding industry will catch up.
Did you find it challenging to translate more common traditions into a 'same-sex' wedding? We found this quite freeing as there was no pressure to stick to tradition. We came down the aisle together with our Italian greyhound Tarshi which was just perfect. Our wedding party was a mix of males and females. We also didn't want to do a traditional first dance, so we enlisted the help of two of Perth's most fabulous drag queens Delvira Midnight and Fayrocious to take that pressure off us.
What was the most challenging thing about planning your wedding? Sticking to budget! P.s we didn't.
Any advice for other same-sex couples planning their day and finding it difficult to navigate the journey? Don't get carried away worrying about everyone else. We had to bring ourselves back to reality sometimes and remind ourselves that this wasn't a party it was our wedding so remember the reason you're doing this!