Georgia Young Couture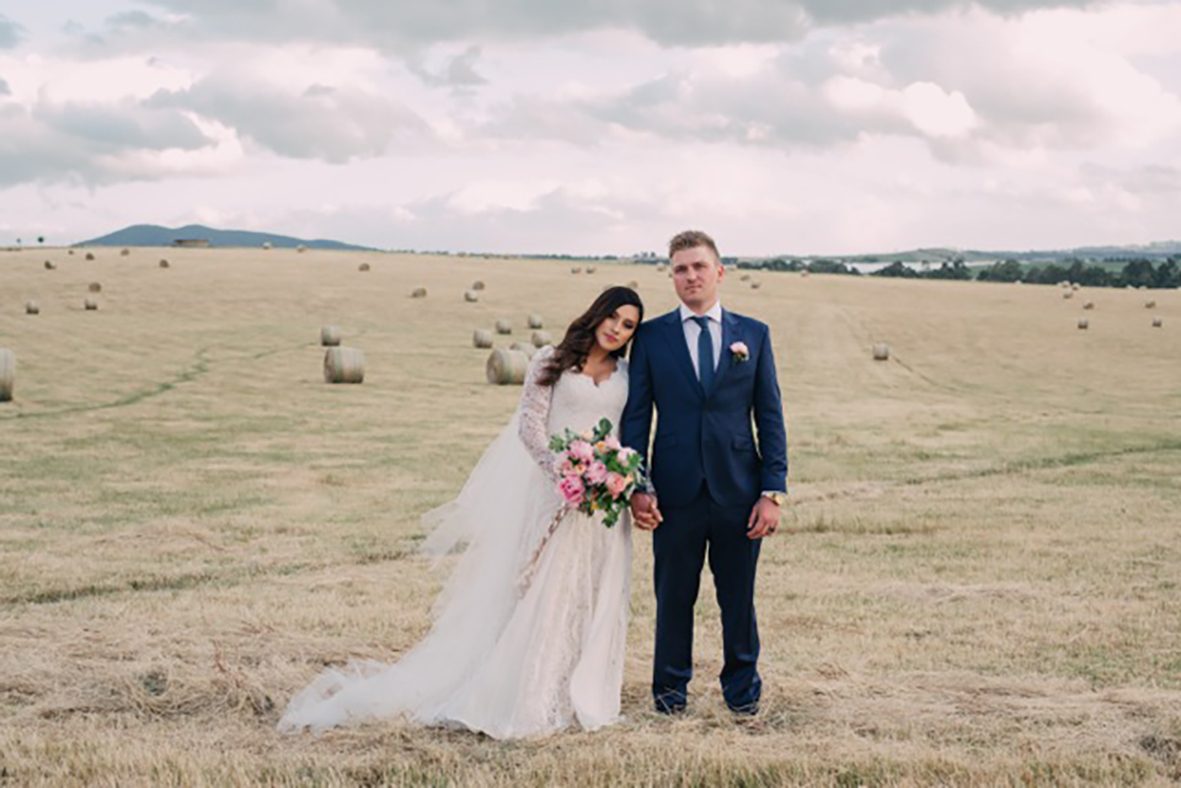 "You are going to remember how that gown made you feel on your wedding day and you will still love it because of that feeling".
We chat with Georgia Young of Georgia Young Couture. she talks us through the process of choosing your gown and being thrilled with the choice even 20 years down the track.
Choosing a gown can be a daunting thing, particularly for a bride that is not 100% sure of what she wants. It can be a decision as big as the marriage itself.
GEORGIA, WHAT IS THE VERY FIRST THING ANY BRIDE SHOULD THINK OF BEFORE DECIDING ON A GOWN?
Who am I?
You will get bombarded with options once you start trying gowns on. So before you start, have a think about what you like and what your personal style is. If you don't want to go down the 'typical' path, don't.
ANY ADVICE YOU CAN GIVE A BRIDE THAT HAS NO IDEA OF WHERE TO START?
Look around and try on lots of gowns! After trying on wedding gowns you will start to gravitate toward a certain shape, style or colour. Allow yourself time to go through the full process. There's nothing worse than feeling rushed when needing to make a big decision.
HOW LONG BEFORE THE BIG DAY SHOULD BRIDES FIRST START TRYING DRESSES ON?
I always recommend starting the process about 12 months prior if possible.
This allows you enough time to either go down the Couture path or purchase something ready made.
As a general rule, most brides book a Couture gown 8 months in advance.
WHAT ABOUT THE BRIDES THAT HAVE A SHORT ENGAGEMENT? WHAT CAN THEY DO IF THEY HAVE A LIMITED SPACE OF TIME FROM BEGINNING TO END.
Some companies have the capacity to take on a last minute orders and others don't.
If you only have a few weeks to find a gown, I would suggest selecting something from off the rack or hunting down a second hand or sample gown and getting it altered.
If you have a few months up your sleeve, maybe try approaching the designers you would like to work with and see if they can accommodate you.
WHAT DO YOU SUGGEST BRIDES CONSIDER IF THEY ARE KNOWN TO CHANGE THEIR MINDS EASILY?
I would probably suggest picking a design that already exists. So either basing the design off a Couture sample or a ready made dress.
This way you can see what the gown will look like before it gets created.
Also, have a chat to your designer about what options you have if you do want to change a few details throughout the process. Make sure you know what is included in the process and what will come at an extra cost.
HOW CAN WE ENSURE THAT WHEN A BRIDE LOOKS BACK AT THEIR WEDDING PHOTOS IN 10-20 YEARS FROM NOW THEY ARE NOT HORRIFIED WITH THEIR CHOICE?
For me, I say stress less about what you will think in 20 years.
Be brave and pick a gown you love.
You are going to remember how that gown made you feel on your wedding day and you will still love it because of that feeling.
AND FINALLY, TELL US ABOUT GEORGIA YOUNG COUTURE, WHAT CAN BRIDES EXPECT TO SEE WHEN THEY COME TO SEE YOU?
Brides can expect a nice warm welcome.
We are a fashion forward Couturiers with all of our gowns being custom made in Melbourne.
We follow the traditional techniques of Couture, while incorporating a balanced design of Femininity and Contemporary design.
Georgia Young Couture is featured on the Mr Theodore (Same-Sex) Wedding Directory. To find our more click here.