Majestic Grandeur: Hannah & Ben's Melbourne Wedding
A wedding full of majestic grandeur and unflawed elegance.
-
A piece of classic Melbourne architecture was the backdrop to Hannah and Ben's wedding, a wedding that was full of grandeur and unflawed elegance.
Photographed by Mr Theodore photographer Tess Follett, Hannah and Ben's wedding takes us into a realm that is filled with majestic romance, a wedding that will remain timeless throughout generations to come.
An intimate ceremony was held within the picturesque grounds of Melbourne's Ormond College and an immaculately styled marquee within Melbourne's botanical gardens was the setting for their evening reception; allowing guests to celebrate the night under the starry sky.
With tears of happiness, champagne and laughter, Hannah and Ben's love gleamed in a wedding that will not only astonish, but also enthuse.
Wedding Date: Saturday the 1st April 2017 | Photographer: Tess Follett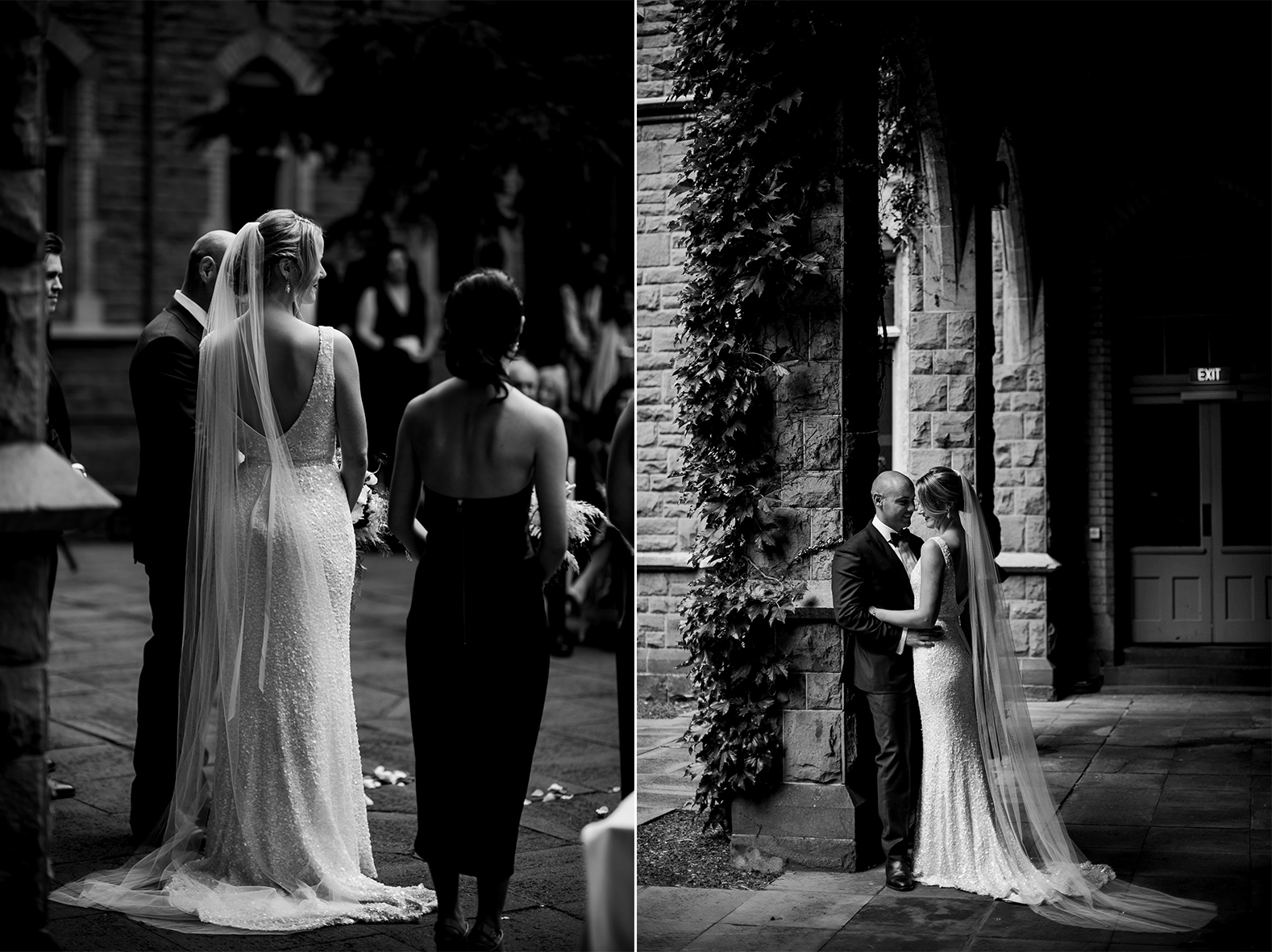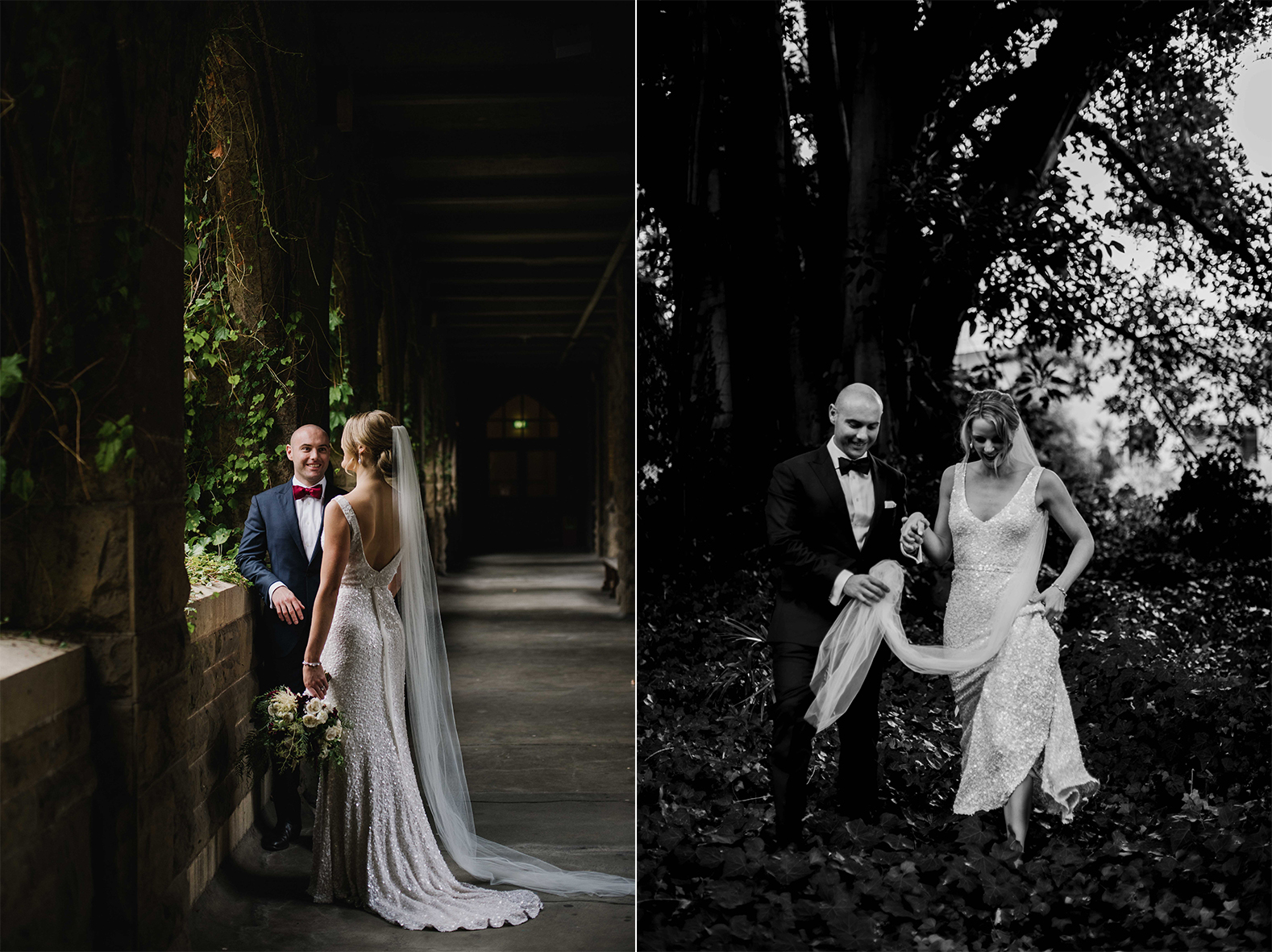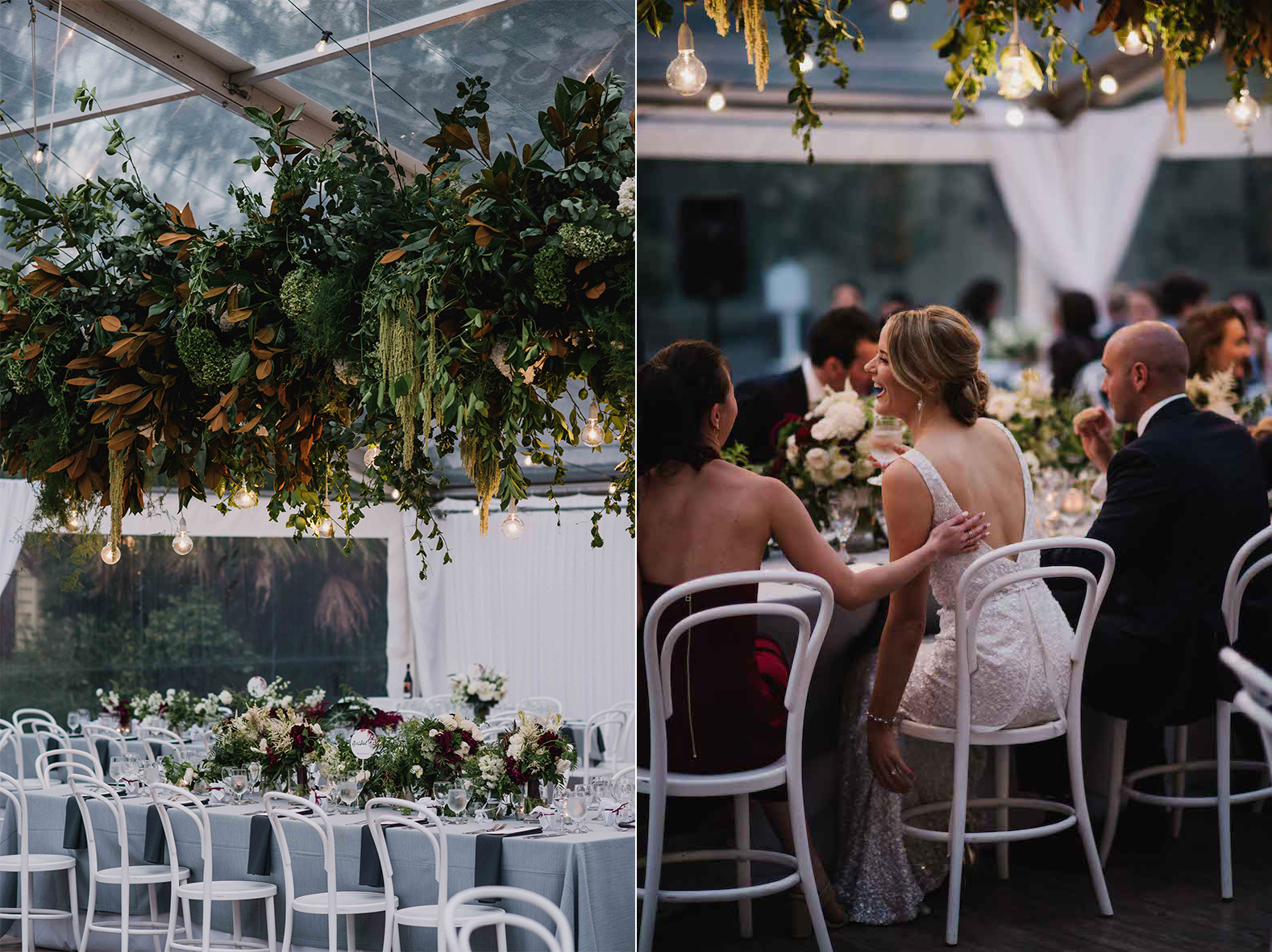 Wedding Day Advice From The Couple:
• Do something that will relax you the night before the big day. For me it was sitting on the couch with my 3 bridesmaids, glass of red and dark chocolate in hand watching on of my favourite childhood movies: Father of The Bride.
• Make sure to take some time out from the day together to just suck it all in.
• Be prepared for the fact that you won't get a whole lot of time to hang out with your wonderful bridal party or parents on the day, so plan to something with everyone before the day if you can. In our case, we planned a really relaxed dinner two nights before the wedding for the 12 of us. It was a really nice way for our closest friends and our parents to get to know each other and it marked the beginning of the incredible whirlwind that was the next 4 days.
• Remember that everyone at your day is there to celebrate the love between you both. They will not notice if the flowers aren't the exact shade you wanted, or the place cards aren't put in the right place. Don't sweat the small stuff and just enjoy the day, it will go so fast.