Make Your Ceremony You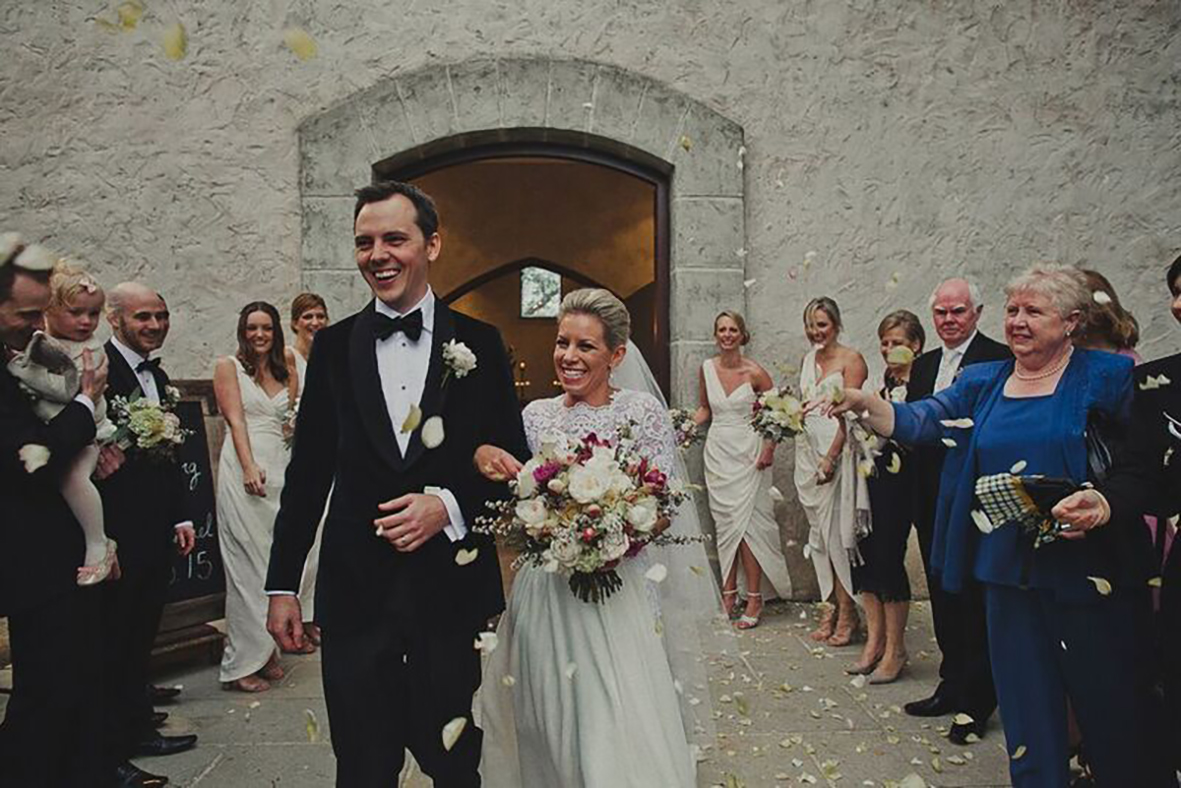 "MAKE SURE THEY'RE INTERESTED IN HEARING ALL ABOUT YOU, GETTING TO KNOW YOU AND THAT THEY GENUINELY CARE ABOUT HELPING YOU".
CELEBRANT KATE WALLIS TALKS ALL THINGS CEREMONY. SHE GIVES SOME GREAT INSIGHT INTO HOW TO PERSONALISE YOUR CEREMOMY AS WELL AS HOW TO CHOOSE A CELEBRANT THAT IS RIGHT FOR YOU.
Firstly, what should a couple consider when deciding on a their choice of celebrant that reflects them as a couple?
To make sure your celebrant really reflects you as a couple, ask yourself…
Do you click with your celebrant?
Do you feel comfortable chatting with them?
Do you feel like they really get you?
Sure, all celebrants do the same legal stuff, but when it comes to creating a truly unique ceremony there's a whole lot more involved. Feeling as if your celebrant 'gets you', is creative and easy to chat with is a great start. They also need to be able to come up with ideas that celebrate all the wonderful things about you in a ceremony.
There are so many celebrants to choose from and the decision on who to go for can be very daunting for some couples, Are all celebrants suitable for all couples?
In the same way all couples are different, all celebrants are too. This is where a recommendation from a friend, or another one of your wedding suppliers can be a great place to start. For example, if you've chosen a photographer who is creative, relaxed and on your vibe then chances are the celebrants they like and recommend will be creative, relaxed and on the same vibe too.
What are some key characteristics couples should look out for in a celebrant?
Make sure they're interested in hearing all about you, getting to know you and that they genuinely care about helping you create something awesome. When you're having a chat, can they throw round some ideas and get you feeling excited about your ceremony?
Flexibility is important. Real life goes on while you're planning your wedding, so will they make the whole experience of creating your ceremony easy for you, enjoyable and as much a highlight of your wedding as the actual day?
I schedule meetings and rehearsals at any time and any place that suits the couple, whether it's a drink after work, a morning coffee, or a catch up at their place. Whatever works best for them.
You and your guests will feel great if your celebrant is relaxed in the way they relate to people. Your celebrant sets the tone of your ceremony and kicks off the celebrations. Their vibe will be the vibe of the ceremony. They also need to be professional and organised, there's a lot involved in creating and performing an amazing ceremony so make sure they're on top of it.
Give us some ideas that couples can incorporate into their ceremony to give it a personal and meaningful touch?
I find it hard to just write a list of ideas. My ideas ALWAYS come from chatting with a couple, finding out all about them, their stories, their milestones, their day-to-day moments that are special just because they're with each other. I get to know all the things that make them click and all the things that make them who they are.
Once I start to get to know a couple the ideas flow, we can get creative and brainstorm, the couple will also start coming up with ideas and BOOM somewhere in there there's ceremony gold! An unforgettable moment is created!
What are some fabulous ideas you have seen over the years that made for a truly memorable wedding ceremony?
With a creative, collaborative celebrant anyone can create their own unique ceremony. Some of the most memorable moments are small things that to those who know the couple, and to the couple themselves, are truly meaningful. It might be a line in their vows, a story told, a song played, a symbolic gesture, some heartfelt words of love and thanks.
Here's some that bring a smile to my face whenever I think about them…
Ryan and Brodie's little dog Charlie is their baby, loved and adored so much she couldn't possibly miss out on their wedding day. Under the oak tree at Collingwood Children's Farm, when everyone had walked down the aisle and we were all standing there, Ryan and Brodie surprised their guests as their nephews came running down the hill and up the aisle with Charlie. Cuteness overload and so much love on so many levels!
Kirsty and Brad made a spectacular entrance, surprising their guests as they appeared at the bottom of the long and windy driveway of Oakridge Wines on a vintage Vespa. They chugged their way up to the ceremony spot and then walked down the aisle together.
Years into their relationship Shannon and Grant found out that their grandmothers had been BEST FRIENDS during the war. When we told the story of their grandmothers during their ceremony there was goosebumps all round and not a dry eye in the house.
Edie and Frank had been engaged for 20 years! On Edie's 60th birthday they threw a black tie party with all their family and friends. Nobody expected that they were ever going to actually make it official and get married. So when it was announced during the speeches that I was a celebrant (I had pretended to be a work colleague, which was a lot of fun) and that they were going to get married there and then, the room erupted in cheers, tears and happiness! It was a truly amazing ceremony and celebration to be part of.
Celebrant Kate features on the Mr Theodore directory. Click here to found out more about her.