Experience Old Broadwater Farm
A picturesque setting peppered with luscious poplar trees, perfectly manicured gardens and vast fields. Old Broadwater Farm is perhaps the most uniquely intimate WA venue, a tranquil location offering all of the essentials in a secluded rural setting.
Words Lindsay Hirsch
-
Offering the entirety of the farm exclusively to you and your guests for the wedding, this venue allows you to truely customise your day. Wed amongst your choice of surrounding, from the quaint arbour, fragrant with roses in bloom, or beneath the shady poplar tree, both romantic and scenic. The farm fails to leave no stone unturned. With the ability to host both your ceremony and reception at the one venue, the farm makes for a relaxed transition for you and your guests. Following a peaceful ceremony, your guests are welcomed to make use of either the Cottage Verandah, an open space lending itself to lawn games and balmy summer afternoons or the Courtyard, nestled between the cottages, an intimate pre-reception setting.
From venue to ceremony, the farm encompasses a variety of settings for intimate wedding photos which are sure to capture the authentic essence of the surrounds, all the while your guests relax near by. The Marquee is a firm favourite amongst guests, offering a one of a kind luxury setting with a beautifully rustic light feature and state of the art sound system. The space lends itself beautifully to minimalistic styling of cascading greens and tapered candles. For those seeking a night amongst the stars, the Deck allows guests to dine beneath delicate festoon lighting and enjoy the tranquility of the outdoors. Perfectly styled with disheveled blooms and dainty tea lights, the deck is a dream for the rustic inspired reception setting.
With an extensive list of affiliated suppliers, the team at Old Broadwater Farm can guide you through the entire planning process as little or as much as necessary. From the picturesque grounds to the BYO beverage offering, The Farm is a venue not to be missed.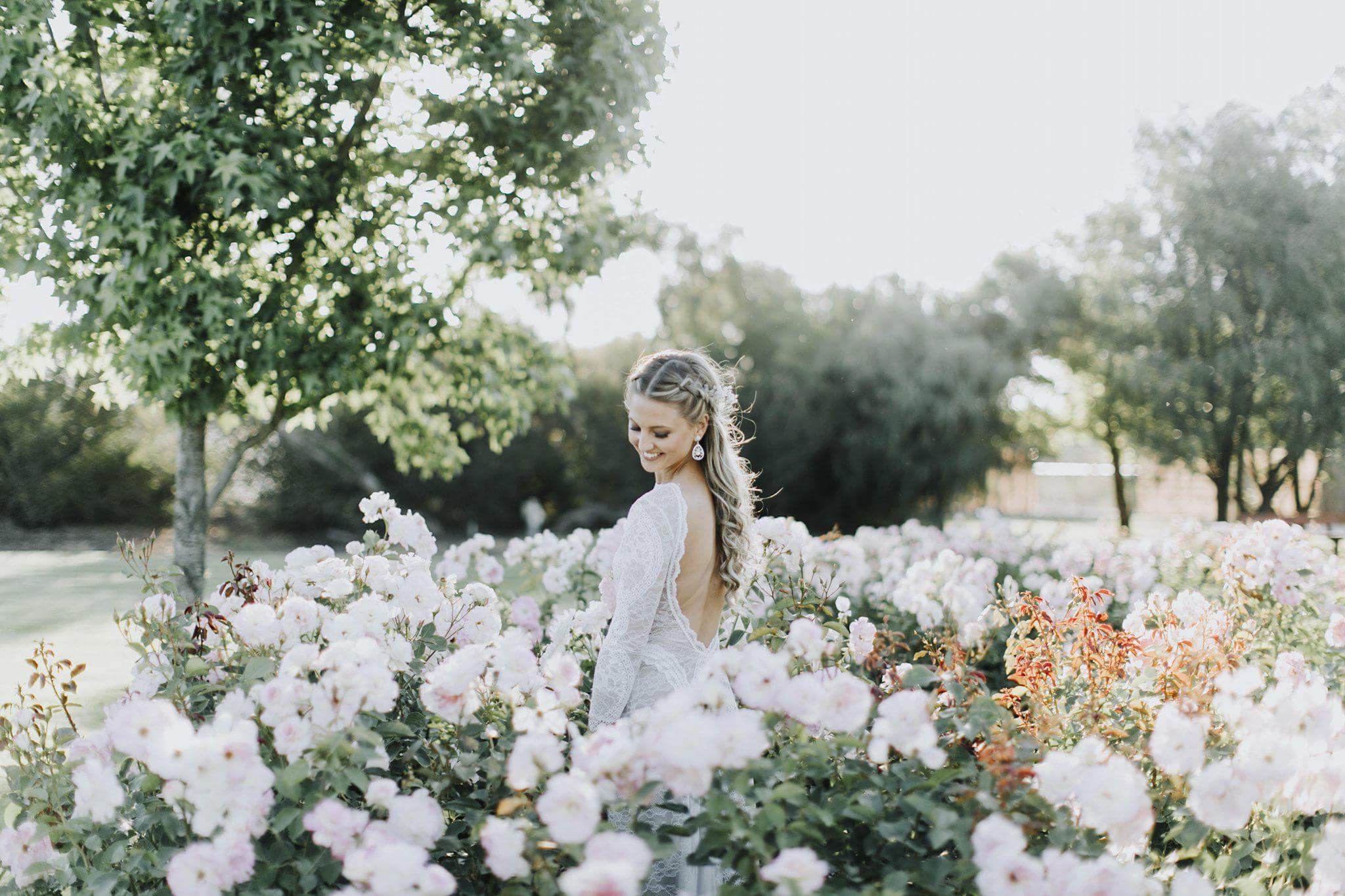 Reach out to the incredible team to arrange a viewing of the venue and enter your viewing with endless opportunities in mind. The Old Broadwater Farm is the ideal blank canvas for an intimately authentic celebration customised to you and your partner.