Stokehouse: An uber chic space boasting an atmosphere to rival all other waterfront venues
Imagine uninterrupted views of glistening water, a spectacular sunset and a contemporary, uber chic space boasting world-class interiors and an atmosphere to rival all other waterfront venues.
-
Allow us to introduce Australia's renowned Stokehouse, a unique space priding itself on world class design and an award winning food and wine offer... and now they're giving you the option to inherit the entire space for your wedding. Designed by the renowned architect Robert Simeoni and interiors by the much-respected hospitality expert, Pascale Gomes-McNabb; Stokehouse makes for a truly unforgettable experience.
Stokehouse is located on the iconic St Kilda Beach with unparalleled views across Port Phillip Bay and has a variety of options available to help you create a spectacular beachside wedding. Available for either lunch or dinner, Stokehouse offers unique spaces.
Experience exclusive use of Stokehouse, including the Dining Room, STOKEBAR and Terrace, accommodating up to 270 guests for a cocktail style event, or 150 for a sit down style with each guest granted the option to choose their own entrée, main and dessert.
If a more intimate wedding is your thing, why not consider Stokehouse's Palm Room with stunning views across the bay and palm-lined beachside promenade. This space offers a more formal setting, seating up to 40 guests and is perfect for a stylish and intimate wedding.
Or, if an even smaller wedding is your thing, the private Cellar Room away from the main restaurant is just for you; seating up to 14 people with timber floors and copper décor.
If you are looking for a wedding beaming with style and contemporary elegance; Stokehouse is the perfect venue for you.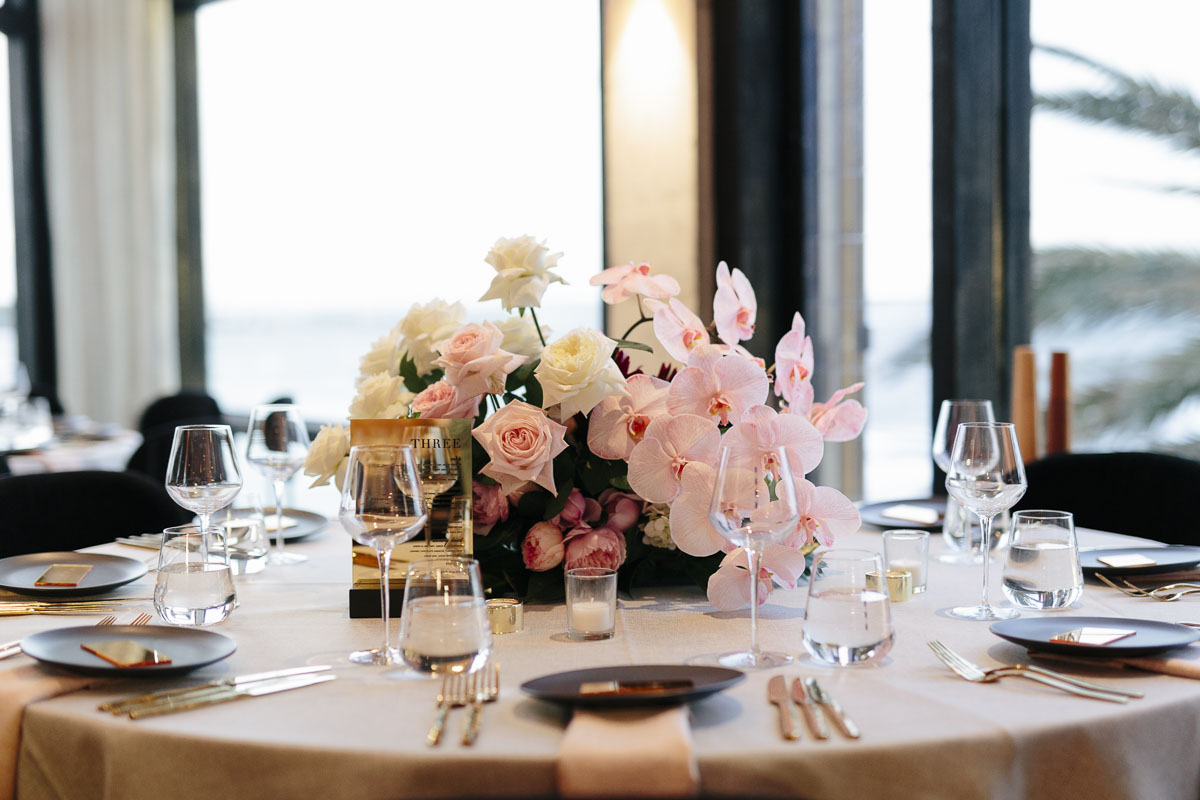 To find out more and to get in touch with the Stokehouse team, follow the link below and start your wedding planning journey with Stokehouse.
Images courtesy of Jeremy Blode and Stokehouse.